SUNDAY: Long-running ITV dance format peaked above 7m and closed in line with last year's final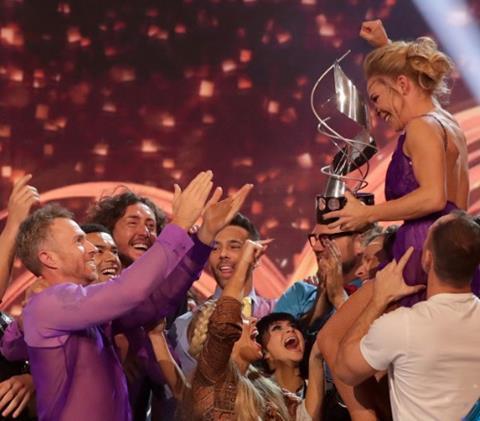 ITV Studios' 10-parter concluded with its third-best performance of the season, polling just ahead of the 5.5m (27.7%) series benchmark.
The 11th season ended with an average around 300,000 shy of last year, which was in part due to a blistering 7.8m (34.7%) start for that series.
Last night's episode started slowly but viewers joined in droves, according to Barb data from overnights.tv
The two-hour offering opened with 4m but this had almost doubled to 7.3m (34.1%) by the time former Strictly Come Dancing professional James Jordan was crowned winner at around 7.55pm.
The closer was followed by series 20 of Bentley's long-running drama series Midsomer Murders (8pm-10pm), which gripped 4.9m (24.4%) for the first of another two-parter, in line with the previous series opener, which aired in the same slot in May last year.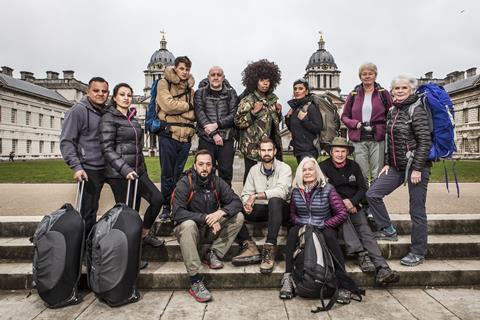 Across the 9pm hour, BBC2's Race Across the World (Studio Lambert) became the channel's best-performing show in the slot of the year so far, gaining a 20% upswing on the previous week to steer 1.8m (9.9%) viewers, comfortably ahead of the 1.3m (6.2%) slot benchmark.
The fourth episode of BBC1 thriller Baptiste (Two Brothers) scared 3.8m (19.8%), falling slightly behind the series average with two episodes to go, while Channel 4's Traitors gained 50,000 to deliver 470,000 (2.4%), less than half of the 1.2m (5.8%) slot average.
BBC4 played one-off archive film Arcadia to 110,000 (0.6%) at 9pm, which took viewers on a metaphorical journey through the seasons.
Hopscotch Film' 80-minute single, co-produced with the BFI and scored by Goldfrapp's Will Gregory and Portishead's Adrian Utley, was more than 50% shy of BBC4's 260,000 (1.4%) slot average.