My Kitchen Rules is to return to the UK after Channel 4 ordered a British version of the Australian cooking format.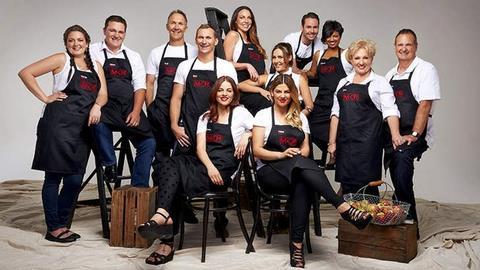 The broadcaster has commissioned a 30 x 60-minute run, to air in an early evening slot, from 7 Wonder Productions, the indie set up by former Maverick execs Liza Abbott and Alex Fraser.
My Kitchen Rules previously aired for a single series on Sky Living in 2014. The 10 x 60-minute run, produced by Fremantle Media's Boundless, entertained a consolidated audience of 179,000 (0.7%).
The original is one of the biggest original non-scripted shows to emerge from Australia. It is currently in its sixth series for Seven Network, which produces it in-house and also backs 7 Wonder.
The elimination format, which will be hosted by Steve Jones, will follow two-person teams as they create a pop-up restaurant in their homes. The series winner will take home a £10,000 prize.
My Kitchen Rules UK was commissioned by C4's entertainment commissioning editor Syeda Irtizaali and will air later this year. It will be produced by 7 Wonder's Birmingham office and exec produced by Eve Kay, who recently worked on C4's Married At First Sight.
"My Kitchen Rules UK will inject real glamour, entertainment and competitive edge into the world of Britain's greatest home chefs as we ask, could you take the pressure of transforming your home into a five star restaurant for the night?," said Irtizaali.