Panasonic will provide a huge quantity of both broadcast and AV equipment for HD coverage of the Winter Olympics in Vancouver next year.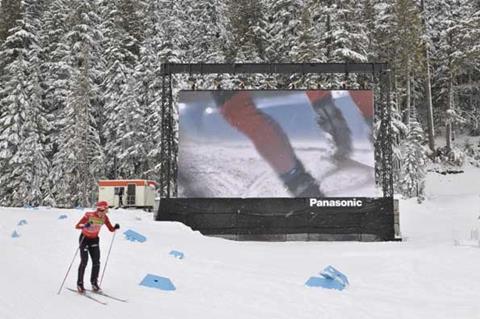 Competition venues and broadcasting locations in the Canadian city will be kitted out for HD broadcast coverage with:
160 P2 and DVCPRO HD recorders,
50 P2 HD camcorders,
16 multi-format switchers
600 monitors
All international video signals will be produced and distributed in HD from the International Broadcasting Centre to rights-holding broadcasters around the world.
DVCPRO HD will be the recording format for Games.
AV options
HD signals will also be provided for the large LED screens in the venues and stadiums.
At BC Place Stadium in downtown Vancouver - where the opening and closing ceremonies will take place, -Panasonic will install three LED video screens with a total display area of 243 m2.
The AV set-up will include:
29 LED screen systems,
91 audio systems,
1,200 monitoring and surveillance cameras
3,000 TVs
The kit will be provided through cooperation with the International Olympic Committee (IOC), the Vancouver Organizing Committee for the 2010 Olympic and Paralympic Winter Games (VANOC), and the Olympic Broadcasting Services Vancouver (OBSV).
3D screening
Panasonic is also sponsoring a corporate pavilion at the 2010 Winter Olympics that will showcase stereoscopic 3D technology.
The company plans to set up a 700 square-meter Full HD 3D Theatre that will show sports and entertainment in stereoscopic full HD 3D
It is not clear yet whether any of the 3D material will be from the Vancouver games themselves.