PEC Video managing director Derek Morgan, 53, has died from injuries he sustained in a motorcycle accident on the M1 motorway.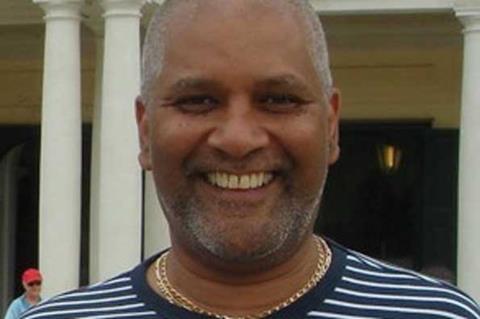 Morgan had worked at broadcast equipment supplier PEC Video in central London for eight years, becoming managing director in 2005. Prior to that he was employed at JVC Professional and Bell & Howell. He is survived by his wife, Carole.
Described as a genuine man, he was widely respected and deeply admired by his family, colleagues and friends in the industry.
Morgan was said to be a highly skilled and safe motorcycle rider. He was also the holder of an "advanced" driving licence.
Friends and colleagues have been paying tribute to him.
Chris and Russell Lorne of PEC Video said: "His steady and competent hand at the helm allowed the company to flourish and overcome many of the problems created by recent market difficulties. His colleagues will miss him greatly, not only for his expertise and extensive knowledge of the industry but also as a friend and a steady influence on the company. Our thoughts reach out at this time to his family, and especially to Carole."
Bob Harris, a friend and former colleague at JVC, said: I was deeply saddened to learn of Derek's passing. It was a total shock as I knew that Derek was a skilled biker of the highest order. Derek was a great guy, and I was honoured to have him as a friend. I will miss his sense of humour and his cheery, infectious smile. Derek and Carole made a great team, who made us feel very welcome during some of their home hosting nights, and were to be remembered fondly. Both my wife and I will sorely miss Derek.
Friend Nigel Cliff said: "Derek, one of the nicest guys in the industry. A past colleague, then Boss, but most importantly of all, a good friend for over twenty years. To say I'm deeply shocked is an under-statement and my heart goes out to Carole and indeed all the Morgan family at this devastating time."
John Carpenter, a former colleague at Bell & Howell and JVC, said: "Having worked alongside Derek for many years I built up a high regard for his technical and commercial knowledge of the industry. I am sure that this, together with the honest respect that he showed his customers, suppliers and workmates, contributed to the success that he enjoyed throughout his business career. I shall remember Derek as someone who had the rare ability to combine humility, a sense of humour and self-confidence that made you feel secure in his company."
Brian Jackson, JVC Professional, commented: "Derek was a huge part of our lives at Bell & Howell and JVC, and we currently work with his wife, Carole, so this devastating news has hit us all hard. Derek was a well-respected, trustworthy man, with so many friends in this industry; we just want to offer our sincere condolences to Carole, and both Derek and Carole's families, at this difficult time."
Anyone wishing to make contact with the family can do so via e-mail: Carolea.morgan@tiscali.co.uk
A funeral will be held on Wednesday, 27 October 2010 at West Herts Crematorium, High Elms Lane, North Watford WD25 0JS at 12.30. All are welcome.
After the funeral, drinks will be had at The Ramada Jarvis, Hemel Hempstead, Hemel Hempstead Road, Redbourne AL3 7AF.
Those wishing to send flowers, please send them to the undertaker: Neville Funeral Service,75 The Marlows, Hemel Hempstead HP1 1LF.