Reef to produce 24-part C4 series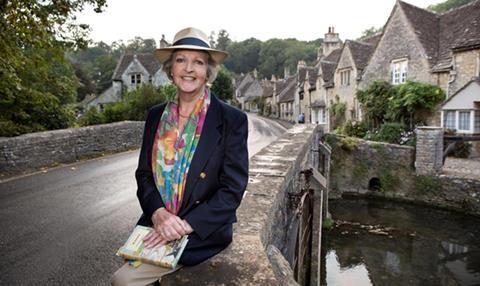 Penelope Keith is retracing her steps across the UK to find the country's top village in a 24-part series for Channel 4.
The Good Life star is fronting Village of the Year 2017, produced by Zinc Media-backed Reef Television.
The majority of the 24 x 60-minute episodes will air in a daytime slot while the latter stages, including the final, will be scheduled in peak.
Keith, who fronted two series of Reef's Hidden Villages for C4, will travel to coastal fishing villages, hillside farming communities and traditional chocolate box villages to celebrate rural life.
Each village will compete in heats, semi-finals and final, with a panel of expert judges deciding which village will win based on appearance, history and heritage, village events, activities and visitor experience.
The series was ordered by Channel 4 head of daytime David Sayer and features commissioning editor Lizi Wootton.
Reef chief executive Richard Farmbrough said: "Penelope is the perfect host to help us celebrate all that is best about British villages and this series will shine a spotlight on not just the places, but also the people that make up Britain's best villages."