Objects take on new meaning in our history of the LGBTQ community, says Eve Kay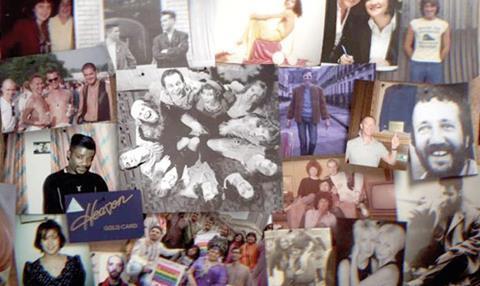 On my mantelpiece at home, pride of place belongs to a 14cm-high, chipped, coloured glass, three-sided rocket on a plinth with the engraving 'Sputnik' on the side.
This cheap souvenir of the very first flight of a rocket into space was handed down to me by my mother, and to her by my grandmother – who was handed it by Yuri Gagarin.
Since the BBC collaborated with the British Museum on A History Of The World In 100 Objects in 2010, I have been obsessed with telling stories about ordinary people through the stuff people treasure and attach sentimental value to.
For our social history spanning 50 years of LGBTQ Britain, which follows in the footsteps of BBC4's The People's History Of Pop, we crowd-sourced contributors and objects via an accompanying website, partnering with Historypin, a user-generated digital non-profit historical archive.
Twitter, in particular, was useful in pushing the site, enabling us to target certain groups that might never come across it.
This storytelling device created an extra layer of work, from funding the website to designing the 'look' and agreeing the compliance process, plus the messy business of asking people to upload pictures of their artefacts. But it resulted in some amazingly rare and moving stories and mementos.
We were immediately struck by the quality and personal character of the stories and artefacts – which often set our spines tingling.
There was the first passport of a newly transitioned woman confirming her sex as female; a magazine collection from the 1970s; a banned book; a pair of Ugg boots; a Pride '97 T-shirt; naval discharge papers; a barman's name tag; and an episode of Brookside.
Out of context, many of these objects might at first appear uninteresting. But in the context of these stories of joy and heartbreak, they take on a new meaning, invested as they are with so much emotion, personal and political history – the people's history of LGBTQ Britain. Our history.
Eve Kay is the executive producer of Prejudice And Pride: The People's History Of LGBTQ Britain , which will be screened at BFI on 10 July prior to its TX on BBC4