Pioneer Productions is pulling back the curtain on monsters in Russia and the Eastern Bloc with a two-hour commission from Nat Geo and Animal Planet.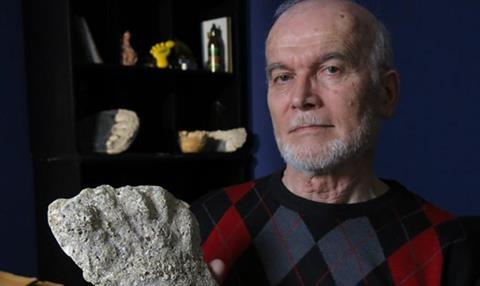 National Geographic Channels International and Discovery-owned US cable network Animal Planet have ordered the 120-mins documentary Monsters Behind The Iron Curtain (working title).
The film will explore a series of myths from across the region including the unknown world of weird beasts which are ingrained in popular folklore. Legends include Romania's Forest of Lost Souls, mutant dogs and the mysterious Mountain of Death will feature.
Monsters Behind The Iron Curtain will comprise a combination of eyewitness interviews, dramatic reconstructions and graphic novel style illustrations and will feature scientists from the UK and Russia.
It was commissioned by Nat Geo's Hannah Demidowicz and Animal Planet's Kurt Tondorf, directed by Paul Olding and exec produced by Pioneer's Richard Burke Ward.
"Everyone's heard of the Yetis in the Himalayas and the Loch Ness Monster, but Pioneer Productions is going even further with Monsters Behind the Iron Curtain," said Pioneer Productions managing director Kirstie McLure.