With many different ways to fund drama, how do you decide which is best?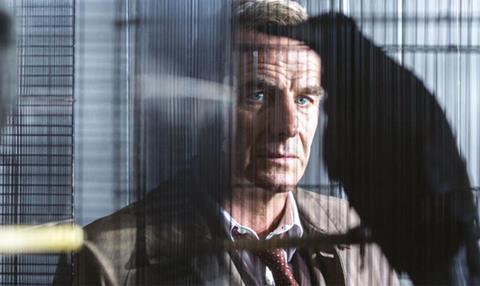 If there was a guaranteed way to secure funding for television drama, the market would be even more saturated than it already is.
However, the big question for any high-end drama producer is: which route do you take? Is there an optimum time to seek co-funding for your mega-hit in waiting? Should you find backers willing to take your show to market prior to commission, or is it wiser to wait until it's been greenlit by a broadcaster? You may even find that all-important top-up cash once your project is already in production. Or is that too much of a gamble?
Kudos chief executive Diederick Santer doesn't subscribe to any particular funding strategy but instead assesses what each show needs on a case-by-case basis.
"Typically, you get that cornerstone UK commission from the BBC or ITV, and then you take it to market to find top-up funding," he says. "For example, when ITV commissioned Grantchester, there was a funding gap.
"Quite early on, before we'd cast it – certainly before we'd gone into production – we were in conversation with PBS, which was looking very likely to come on board. That was one where they bought it off the page."
On Channel 4's Humans, Kudos partnered with US network AMC after its original deal with gaming giant Xbox fell through.
Channel 4 commissioned and part-funded the sci-fi drama on the condition that Kudos found an equal, international partner. Keen to expand into television, Xbox made, in Santer's words, "the strongest and most convincing play for it".
All seemed well until just seven or eight weeks before shooting was due to start, when Microsoft shut down Xbox's fledgling entertainment division.
"They said: 'Look, we've committed to this, we'll see it through.'" says Santer. "But it suddenly felt like a weak platform for us, so at that point we went back to some of the other people we were talking to along the way.
"AMC was happy to be offered a second chance and came in with just enough time to make a useful contribution to the script and story, and also to join in with the conversation over casting. It was keen that we cast an American in the first series, so we got William Hurt and that worked really well."
Domestic boost
Santer found that AMC's involvement was exactly what Humans needed to help raise its domestic profile.
"With the greatest of respect to Xbox, as soon as we started telling UK agents that it was for C4 and AMC, rather than C4 and Xbox, it became easier to cast. AMC is the home of Mad Men and The Walking Dead, whereas Xbox is a games console. So it proved to be a much better partner for the show than Xbox would probably have been."
Santer cites two recent Kudos productions as examples of how funding can arrive according to a particular project's specific needs: C4's dark comedy-drama Flowers and the forthcoming BBC/Netflix epic Troy: Fall Of A City.
On Troy, Kudos' relationship with Endemol Shine International – which Santer describes as "liberating" – proved invaluable.
"We had the BBC1 commission, but it was an incredibly expensive show to make," he says.
"The BBC came in with a decent tariff, but we were trying to make something that could compete with the scale of Game Of Thrones, so there was a big deficit. We knew the BBC's contribution would ultimately be quite a small proportion of the production budget."
Enter Endemol Shine International chief executive Cathy Payne. Santer explains: "She said: 'Don't worry about jumping on a plane to speak to all those people. Get your ducks in a row with the production and casting, knowing that we will deficit finance it.
"We will completely back you, and together we will find the right partner further down the line.' Netflix came onto it quite late, during the preproduction process."
By contrast, Flowers didn't receive international co-pro funding until Kudos made a non-broadcast pilot.
Santer explains: "We showed the pilot to Seeso, which really liked it and came on board. C4 then gave us the green light for the series and we were able to push the editorial ambition of the show further. Seeso got involved between pilot and series, which shows there's no right or wrong time."
According to C4 head of international drama Simon Maxwell, Electric Dreams, Sony's forthcoming anthology series based on the work of sci-fi author Philip K Dick, is proof that byzantine international co-production deals needn't dilute a project's worth.
One of its principle backers is Amazon, which joined the show at an advanced stage of development.
"Electric Dreams is fascinating. You'd be hard-pressed to find a more complex production and co-financing structure," Maxwell says.
"There are five production companies on it with multiple executive producers, including some very high-profile ones like Bryan Cranston [Breaking Bad]. Then there's C4 in the UK and Amazon in the US. That's a lot of editorial input; a lot of voices in the mix.
"It's been a fascinating process. Like a flock of birds, you need to make sure you're all flying in the same direction. It's about constant communication between different partners."
Editorial synergy
Maxwell argues that the optimum time to seek co-financiers is immediately after commission.
"Normally, we'll develop the project, get it to the stage where it's ready for green light, and then take it to market. We tend not to codevelop too much pre-commission, because development is a delicate creative process that needs as much support and freedom as possible. You need perhaps two scripts, plus a very clear bible or projection of what the series is going to be."
Once a commission has been secured, Maxwell encourages partners to have a huge amount of editorial input.
"The key is to find partners with editorial synergy, so it's always creatively, not commercially, driven," he says.
"It's never about who will pay the most; it's about sympatico partners who share the editorial vision. We've found that C4 has a certain reputation for curating shows with a bold authorial vision. That gives us cultural capital that will be attractive to certain partners."
DIFFERENT VIEWS: THE INDIE AND THE DISTRIBUTOR
ED RUBIN
MANAGING DIRECTOR, SCOTT FREE LONDON

"We don't currently have a distribution deal with anyone, which allows us to tailor each project individually and then take it out to market.
We'd probably avoid sending a project out wide, especially in the US. Networks and
agencies are being flooded with scripts and have got too much to read, so I think a more targeted approach makes more sense.
In general, we tend to develop with another partner rather than pay for a script ourselves."
LOUISE PEDERSEN
CHIEF EXECUTIVE, ALL3MEDIA INTERNATIONAL

"By the time you get into production, unless your show has been fully financed by a combination of a broadcaster and a tax credit, you're possibly a little bit late in terms of accessing big co-production
money - a co-producer will probably want to have some level of creative involvement.
We've negotiated six US co-productions for scripted shows in the past five months, which gives you an idea of the level of interest. Several years ago, we were talking about drama becoming more global - we've reached that point."
The recent deal between BBC Worldwide and European film financier Anton was brokered as a way of funding more high-end British dramas with international sales potential.
For BBCW controller of content investment Oliver Lang, the Drama Investment Partnership should prove especially attractive to producers who have grown tired of the time-consuming funding and sales circus.
"The big advantage for indies and ourselves is the simplicity and speed of the model," he says. "As soon as they've got a commission, they can come to us.
"If we like the project, we can provide the rest of the financing. There isn't a long complicated process for them and they can work with BBCW in the normal way."
While Kudos is the sort of company that could potentially benefit from such a quick-fix initiative, Santer insists that funding continues to move in mysterious, yet productive, ways.
"We've recently made something where it looks like the co-production partner will come on board in post-production," he says.
"That sounds like retro-fitting it – surely they should've been on board before? But actually it's fine. It means that once again, Endemol Shine's deficit is paid back. So you can actually find a co-pro partner after you've made the show."