Ben Hawker becomes senior supervisor of RF and special cameras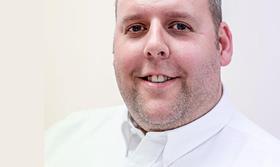 Hawker joins from Broadcast RF where he was a senior RF engineer. His credits include the London 2012 Olympics, the 2014 World Cup, the London marathon and football's European Championships.
Presteigne chief executive Mike Ransome said of the appointment: "Ben is a highly respected, world-class expert on RF development and deployment. I am personally delighted that his experience will now be available to Presteigne clients around the world as well as right here at home."
In addition to his sports expertise, Hawker has also been involved with a numerous of aerial filming projects using RF.
"We can now do with wireless RF what could not have been done only a couple of years ago," he said. "I am very much looking forward to further developing such projects and exploring new possibilities, backed by the strength of Presteigne Broadcast Hire's management and team."