Aurora Media Worldwide chief strategy officer, Barry Flanigan, revealed the latest developments in how the company has kept up with audience demands.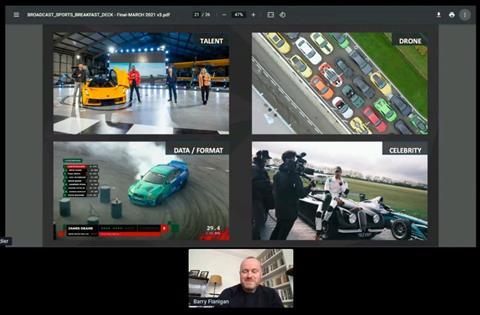 Aurora Media Worldwide chief strategy officer Barry Flanigan has revealed what the company looks for when trying to keep up with the latest audience trends.
Speaking at the Broadcast Sport Breakfast Club alongside Base Media Cloud head of sports media cloud, Michael Clayton, and Veritone senior director of customer solutions, David Candler, Flanigan gave an insight into what Aurora aims for when aiming to grow audiences.
This is a big part of the work that Aurora does with breakthrough sports such as Formula E and Extreme E.
Flanigan explained to Breakfast Club attendees: "It's probably an understatement to say the sports industry is going through a period of great change.
"We've experienced successive waves of technological disruption in the last fifteen years, and now have an audience today that is a multi-platform audience. That shift from linear TV is accelerating across all groups, not just younger ages."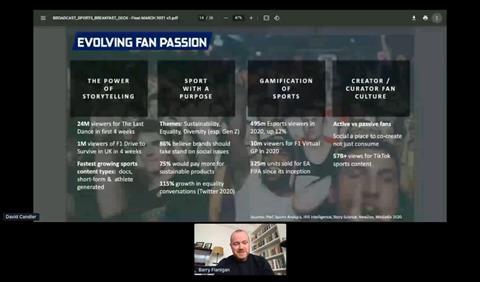 When it came to what those audiences want, Flanigan reveals that Aurora believes it is key to make a personal connection.
"We've seen brilliant documentary film making like The Last Dance, Amazon's All or Nothing, and F1: Drive to Survive – they're resonating at a human level with people who may not have even been fans of the sport.
"We've also seen a growing expectation from fans for athletes and sports brands to have a larger stance on social issues such as sustainability and equality. In a recent survey by Story Science, 86% of Gen Z wants brands to take a stance on social issues. More than 50% said they would stop using brands that weren't sustainable or ethical.
"And we're seeing people in sport using their platform to speak about social issues, such as Marcus Rashford."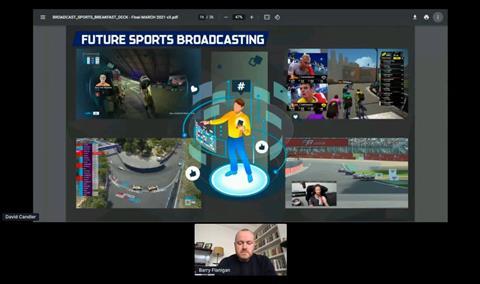 Creating content that allows fans to make their own content is also important: "When we're talking to sports fans today, it's not just a passive audience, the fans are involved in creating and curating content themselves, especially on social. We see on TikTok it is one of the biggest topics."
Even how success is measured needs to take this into account, according to Flanigan: "To measure success you have to go past viewing figures. You want to see if you're driving engagement and look at metrics to see if people actually care about what they're watching. For example, on YouTube watch time is more important than headline views."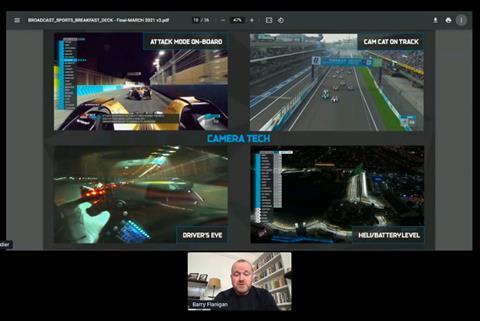 When it comes to real-life innovations that Aurora has put in place with these aims, Flanigan pointed to its work on Formula E, Goodwood, and Extreme E.
The way we tell the story of Formula E is through shoulder content around it as well as the live event coverage. And in the race itself we have innovative on board cameras and the driver's eye view which lets you get right into the action," he explained.
"Beyond camera tech we also use graphics, data and AR elements in how we bring to life the race action. In Formula E, the Attack Mode overlay that sees drivers get a boost if they go through an area highlighted for audiences at home is an excellent example."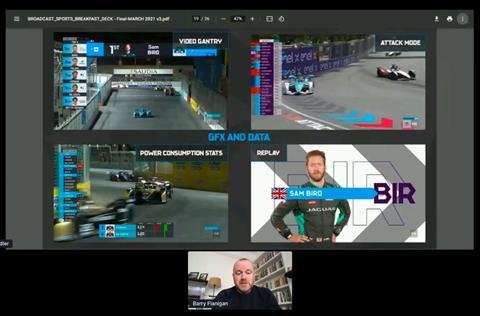 He added: "At Goodwood Speedweek there were many ways for the audience at home to interact with the coverage. We turned it into a film stage almost, with live drone footage, special effects, etc. and it reached an audience at home of tens of millions in 150 countries.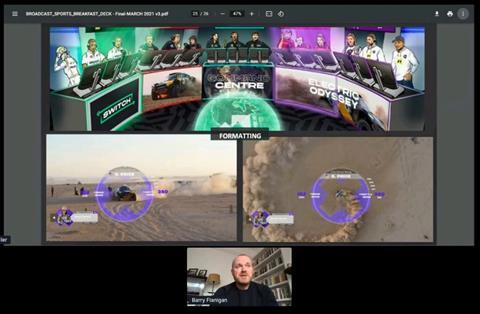 "With the innovations in Extreme E, remote cloud based technology is essential to that workflow. We need to leave as small a footprint as possible on site, and get footage back to our base in London. An exciting element we're helping to develop is the Command Centre, a twist on the traditional pit lane - which sticks all the teams together to watch the race unfold."