Aerial Camera Systems (ACS) and Broadcast RF explain their role in filming eye-catching aerial shots across 11 host cities
The coverage of the Euros 2020 was full of eye-catching aerial views of stadiums across different European cities.
The aerial teams focused on the build up to the match, the team walk outs, and the crowd and team's celebration at the end of each match.
Over 300 flying hours were completed by the combined efforts of Aerial Camera Systems (ACS) and Broadcast RF. The companies worked across 11 host cities, with planning beginning in mid-2019.
In total, nine aerial teams were tasked with shooting the aerials over Europe with a crew of 30+ pilots, specialist camera operators and RF engineers.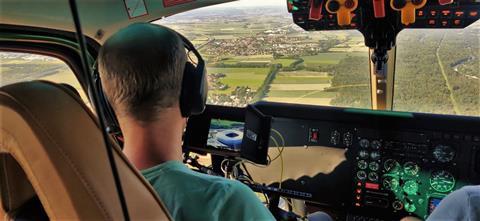 The ACS aerial unit deployed 11 stabilised mounts, fitted with a Sony HDC P50 camera and UHD lens together with Broadcast RF's equipment to deliver the live UHD/HDR aerials.
All stadiums were rigged with Broadcast RF's bespoke reception system to combat the terrain of the surrounding areas. All the UHD/HDR helicopter downlinks had bidirectional camera control systems installed.
The project teams faced significant challenges during Euro 2020, including the late change of host city Bilbao to Seville, nearly 900km away and navigating each of the host countries' air traffic authorities and specific regulations.
ACS sales director, Matt Coyde, said: "We're really proud of all the team's hard work on the Euros during what is proving to be a very busy and challenging Summer. It was a complex project given all the countries and restrictions involved but we came together with UEFA to capture those dramatic shots that set the scene for the spectacle of the tournament."
Chris Brandrick, commercial director at Broadcast RF, added: "It's always a privilege to play a part in this huge delivery and our teams really thrive on the technical challenges events such as these bring us."