The ad was made to promote the Pokémon Youth Futsal Cup taking place in September.
Director Lee Chaney, James Davis ACO from Motion 24, and cinematographer Andreas Neo worked together to create the England football/Pokémon advert that is currently on screens.
With Marcus Rashford, Mason Mount, and Phil Foden star in the ad, playing alongside two younger players and Pokémon to promote the upcoming Pokémon Youth Futsal Cup that is being played in September.
Two thirds of the commercial had to be shot in under two hours, testing the capabilities of the production team - which already had to deal with social distancing measures.
Included in the kit chosen for the shoot were two Alexa mini LFs with Panavision Primo 70 as well as an AGITO and a 30ft Technocrane.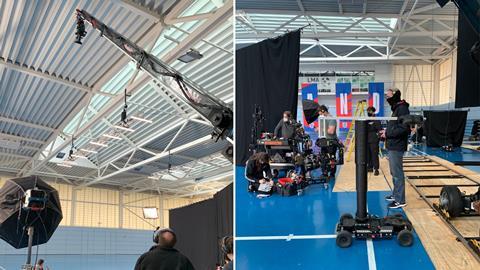 The AGITO dolly system's remote functionality meant that Davis could keep away from the players for social distancing, which was a major issue. It was also an issue amongst the players as it meant that they could not be close together in shots. To combat this, Neo opted to shoot multiple plates which could then be layered to create a final shot with the whole team together.
The AGITO's tower also helped with the height difference between the footballers, young players and Pokémon characters.
Neo said: "The filming industry needs to continue pushing its boundaries, in every way. As a cinematographer I like to think my role is 50% creativity and another 50% the result of the technological components. For this reason I try to keep a close eye on new innovations to improve my work. I think the AGITO is particularly interesting and that we will see its application widely across many sets."