All 21 races will be produced from BT Sport's Stratford base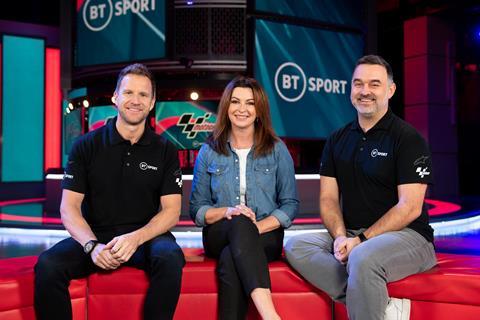 BT Sport and North One will remotely produce every MotoGP race for the 2022 season.
A bespoke remote hub at BT Sport's Stratford base has been created, which will house around half of the production team that is usually sent to races and includes a traditional gallery set up that has been tweaked for the production's needs. It is also fully accessible, improving the opportunities available in the production team.
For example, the first Grand Prix of the season, in Qatar this weekend, will have 15 crew members on site, as opposed to the 30 it had in 2019 - the last season that was not pandemic-affected.
Sustainability is a key driver for the two companies, and in the Qatar example, it is estimated that the move will cut emissions roughly in half - from 53.9 tonnes to 26 tonnes due reductions in flights, hire car fuel, catering, accommodation, and more. It has been given the stamp of approval by BAFTA's Albert initiative, and its sustainable production logo will be used in North One's MotoGP coverage.
Both companies have been increasing their use of remote production, BT Sport in its rugby and football coverage, and North One with fellow motorsport competitions Formula E and Extreme E.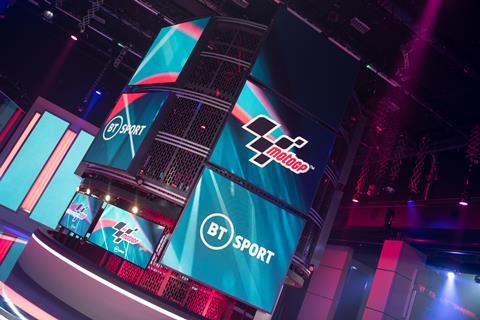 BT Sport COO Jamie Hindhaugh and North One managing director Neil Duncanson spoke to Broadcast Sport about the what the move will mean for MotoGP.
Hindhaugh reassured: "Audiences won't see any difference from the pre-Covid coverage. You can't beat having Suzy [Perry] in the pit lane." He added: "It's about keeping the camaraderie while producing from Stratford."
During the the pandemic, the production had to go remote and comply with Covid regulations, leaving the coverage without some of the atmosphere from the racetrack.
Duncanson agreed: "We want the audience to feel that they're there with an access all areas pass."
However, that doesn't mean that the production doesn't have challenges. Duncanson pinpointed communication and journalism as two areas where they will overcome issues: "Story hunting sometimes happens organically, for example you hear something in a garage and then follow it up, so we don't want to lose that."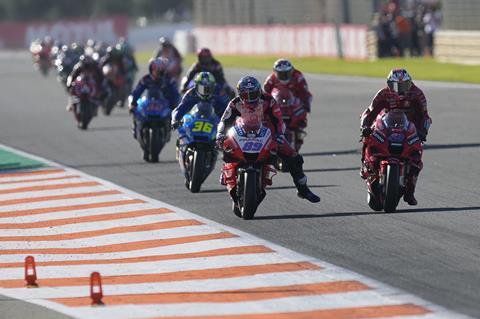 When it comes to communication, various messaging and video platforms will be used, as well as a rotation system that will see the production team members swapping between on-site and off-site every two to three races.
"We don't want to a create a them and us situation between on-site and off-site teams, so will be working in a rotation," Duncanson explained. This will mean team members multi-skilling, and he added: "Quiet conversations between the programme editor and team members are very hard to replicate, so we're actually testing a sort of Big Brother room so you can talk to the editor off-site without anyone listening."
Altogether, this means he believes, "we'll get around the communication issues by the end of this year, with the rotation helping give a better understanding of each others' roles."
The benefits of the move include the greater sustainability already mentioned, diversity and accessibility for employees, as well as collaboration and creative opportunities - but not cost savings, at least in the short term.
"Long term there will be savings as we get used to remote, but short term no," Duncanson explained. "Sometimes you are doubling up on roles on-site and off-site, and there are other costs such as paying for a gallery."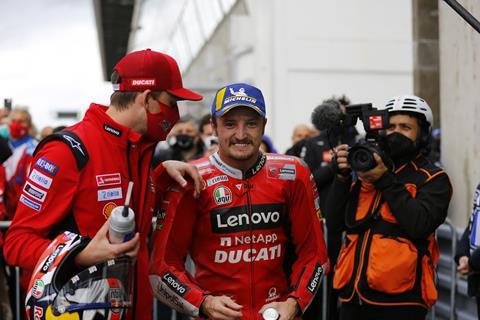 He did point to "feeling closer" to BT Sport as a result of using its Stratford facilities, to which Hindhaugh added: "North One now feels more of an affinity with BT Sport. This reaffirms BT Sport's model of close collaboration with our partners."
As well as collaboration, Hindhaugh claimed: "There will be new creative opportunities, especially with the amount of content we have on hand here," and "there will be a smorgasbord of content this weekend." Duncanson added that in terms of tech, "We're now not restricted by what we can bring in freight."
Going forward there are further technological advances expected, with cloud production tools to go into testing with BT Sport's National League football and non-broadcast rugby productions, with Hindhaugh mentioning: "Whatever the event, there are now about 10 different ways to do it [remotely], depending on the connectivity of the venue and so on."
Duncanson even predicted that in the future, race camera operators could become remote, but Hindhaugh tempered that, saying: "We won't be pushing camera operators out any time soon."
However, first up will be the MotoGP coverage this season, and aiming to bring it back to its pre-pandemic quality and further.