Richard Wormwell, head of production innovation at Dock10 explains the popularity and growth potential of esports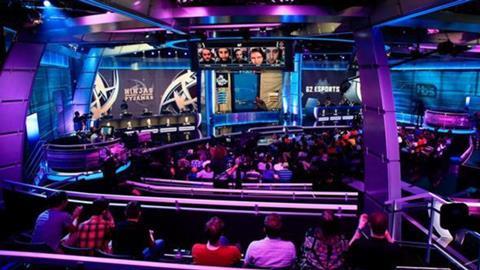 Back in 1980, 16-year-old Rebecca Heineman was crowned the best Space Invaders player at the Atari National Videogame Championship in New York – winning the grand prize of an Asteroids arcade cabinet.
Since then competitive video gaming – or esports – has transformed out of all recognition.
The prize pool for this October's The International (TI), an esports tournament of the game Dota 2, was over $40m – with a first place prize of a staggering $18.2m.
Despite disruptions caused by the pandemic, esports remains one of the fastest growing sectors of the media and entertainment industries.
Global esports revenues are set to hit $1bn in 2021, up 14.5% year-on-year, according to Newzoo. The research company predicts that this will rise to $1.6bn by 2024 – representing a healthy growth rate of 11.1% each year.
Audiences are rising too – and this year will grow 8.7% year-on-year to reach 474 million, and pass the half-a-billion mark in 2022.
It's little wonder that the esports market is being eyed up by many in the production industry, from live event producers and digital platforms through to outside broadcast specialists, studios, manufacturers and rental firms.
Yet for many outside the predominantly young audience who play, esports is something of mystery.
Advocates argue that esports are very different from mind-numbing video games, stressing that they are human vs human competitions that can teach key life skills such as communication, tactics, leadership, strategy and competitiveness.
Played on PCs, consoles and mobiles, esports are watched either online on streaming platforms such as Twitch, YouTube and Facebook or as massive spectator events in arenas.
Recognised esports titles break down into four main categories – multiplayer online battle arena (MOBA) games such as Fortnite, League of Legends and Dota 2; first-person shooters (FPS) like Counter-Strike: Global Offensive, Call of Duty and Overwatch; fighting games like Street Fighter and Smash Bros; and sports-based titles including FIFA, Gran Turismo and Forza. Depending on the game, the format can be 1 v 1, up to 6 v 6.
Each kind of esports game produces its own community, based around, say, Fortnite or Dota 2, and players specialise in one of these games. While amateur play and engagement remains a major component of the sector, top-level players are well-remunerated and highly-trained professionals, often part of well-known teams that are organised just like professional sports squads.
In terms of developers and publishers, some of the most well-known include Valve (Dota2, Counter-Strike), Epic (Fortnite), Riot Games (League of Legends), Microsoft (Forza), Activision Blizzard (Call of Duty), Capcom (Street Fighter), and EA Sports (Fifa 21). Many see esports events as a useful way to market their games, organising competitions and contributing to prize pots. Others licence their games for others to organise events.
Major tournament organisers include ESL, Major League Gaming (MLG), ELeague, DreamHack, Riot Games and Gfinity.
Sponsorship revenues are the foundation on which the esports market has been built, and it continues to be the highest-grossing revenue stream, generating $641m in 2021, or 59% of the entire market, according to Newzoo. The sponsors are well-known brands too, keen to target the sector's young and global audiences: Intel, BMW, Coca-Cola and Red Bull are among the biggest names involved.
The industry is growing fast in the UK as well. A recent report by games industry trade body UKIE said the UK esports sector represents just under 8% of the global market, and supported over 1,200 jobs in 2019.
It is quickly professionalising too. The British Esports Association, the not-for-profit organisation set up to promote and support grassroots esports, partnered last year with global learning company Pearson to launch BTEC qualifications in esports - the world's first qualification of its kind for a career in esports.
Producing esports events requires a combination of specialist esports know-how, as well as experience of running large-scale events.
Dock10 has been involved in the esports sector for six years, building up expertise and knowledge as the industry really started to grow fast.
Our participation in Weavr, a UK government-backed esports innovation project, really opened us up to the world of esports and put us on the map.
Weavr brought together organisations such as dock10, ESL UK, York University and Rewind to build a tech platform to better engage esports viewers by providing them with live game data and stats on-screen. The government's UK Research and Innovation (UKRI) match funded the two-and-a-half year £7.5million project to help keep the UK at the forefront of the esports industry.
Dock10 has since hosted esports events, such as the inaugural JD Sports' JDX esports competition, which included FIFA 19, Rocket League and Fortnite tournaments, and was broadcast over Twitch.
This year, Dock10 provided the virtual set and production elements for the 2021 Gran Turismo Sport FIA Online Championship, and then played it out globally in six different language versions and over 16 digital channels.
As esports competitions grow in popularity – and many of them take place remotely due to Covid-19 restrictions – they are keen to reach viewers via streaming platforms with the same high quality coverage and reliable connectivity as sports television output.
This means that experienced facilities such as Dock10, which is the UK broadcast centre for major sports events such as Euro 2020 and the Tokyo Olympic Games, make perfect sense as an esports production partner.
As the esports continues to grow, expect Dock10's role in the industry to continue developing as well.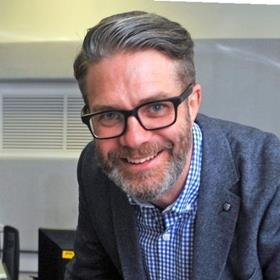 Richard Wormwell is head of production innovation at Dock10