Martin Beverley, chief strategy officer at creative agency, adam&eveDDB, on why the sports and media industries must wake up to the power of representation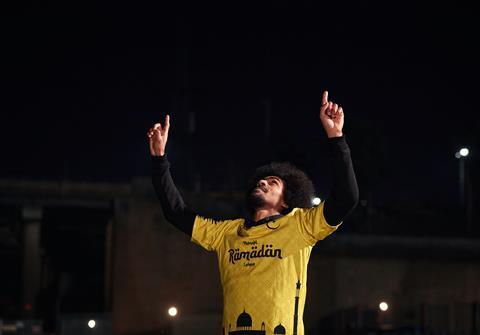 A lack of representation in media and sports has an enormous impact on the perceptions of younger generations seeking role models. So EA Sports' decision to sign Hamza Choudhury as its first British Asian Ambassador is good news.
In fact, a survey by Kick It Out found 86% of fans agreed that more role models would increase the number of British Asian professional footballers.
And now, having worked on EA Sports' new FIFA 21 campaign in recent months – a campaign which was gifted £1m in commercial airtime, thanks to winning Channel 4's Diversity in Advertising Award – our agency has once again discovered, first-hand, just how important an issue this is.
The launch film created as part of the wider 'Inspire The Next Generation' EA Sports campaign features a real grassroots football team – the Birmingham-based Midnight Ramadan League – playing alongside Leicester FC player and role model, Hamza Choudhury.
We watch the team at night, during Ramadan. As they reach the pitch, we see them change from a small, local team to an EPIC FIFA team, with Hamza appearing both in live action and as an avatar in gameplay, wearing a Midnight Ramadan League shirt, which was designed specifically for the cause by a British South Asian designer.
Currently being aired on TV, this is just the start of a wider programme of activity that EA Sports has committed to, and which has been planned based on insights such as the fact that only 0.25% of the UK's professional footballers are British Asians.
A lack of role models creates a vicious and pernicious cycle of under-representation.
To bring the wider issue to life in an authentic way through this campaign, we worked with those who have first-hand experience and nuanced understanding of this specific culture and community – from director Bassam Tariq to music composer Ben Khan. What's more, all casting of the Midnight Ramadan League in the film was authentic, with actual players preferred over actors.
The launch film marks the start of a wider programme of activity that EA Sports has committed to, including in-game assets, out-of-home ads, and comic books featuring Hamza's story, which will be distributed in schools.
EA Sports recognises that football has immense power to unite and so, together, we chose to harness this power of connection in an attempt to start fixing this vicious cycle that has been holding back British Asian football talent for generations.
Channel 4 must be congratulated for challenging the media industry to raise its game when it comes to diversity and inclusion. We hope that this campaign not only helps to inspire a new generation of footballing talent but also serves to encourage more brands and agencies to place the authentic portrayal of the lives and cultures of diverse communities front and centre in their storytelling.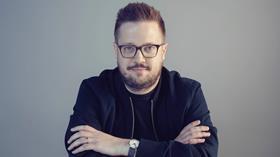 Martin Beverley is chief strategy officer at creative agency, adam&eveDDB