The latest episode of Whistle's No Days Off series focuses on KSI's preparation for his fight tomorrow (13 May) against Joe Fournier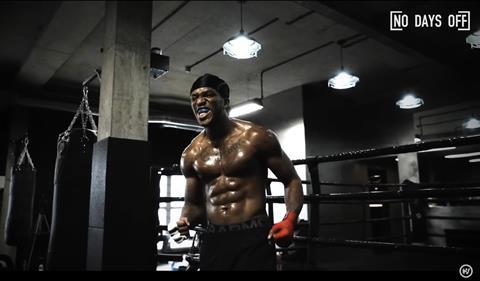 Team Whistle and its parent company, DAZN Group have launched an episode of doc series No Days Off, featuring KSI and his rigorous training regime.
The episode has been brought out ahead of the DAZN:X Series 007 fight tomorrow (13 May).
No Days Off is a Whistle-produced series that follows athletes and entertainers as they train, alongside their respective support systems. In this 6-minute episode, KSI endures a rigorous regime to prepare for his big fight against Joe Fournier.
The series has had three billion views to date. Team Whistle has 700 million followers across social platforms, and a distribution network that generates five billion views per month.
Shay Segev, CEO of DAZN, said: "Team Whistle has a huge social following and distribution network, with titles focused on creating accessible, engaging and entertaining talent-led content. We believe that incorporating DAZN stars, like KSI, into their original formats will deepen our engagement with a younger fan demographic, helping Dazn in its journey to become the ultimate global sports destination."
Joe Caporoso, president of Team Whistle, adds: "It has been great to integrate into the DAZN Group this year and have access to their roster of top talent and library of content. We see many opportunities to grow their relationship with Gen Z and Millennial audiences by building original content utilizing all of the tools at both of our disposal."