Over 150 staff onsite to produce tennis grand slam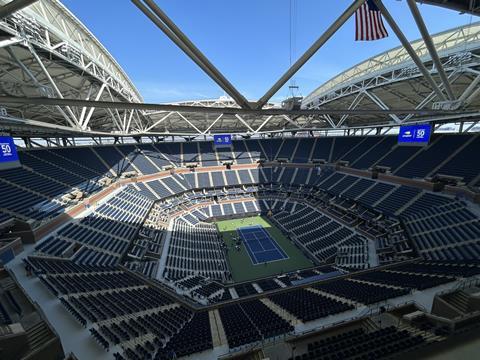 Gravity Media is assisting the dost, Domestic and international production facilities, as well as the unilateral facilities, at the US Open.
The tennis grand slam, which is currently underway at Flushing Meadows in the US, turned to Gravity to provide five production control rooms for the host linear courts production with four associated audio control rooms, one PCR & ACR for domestic production, one multi-transmission control room for international, 14 ViBox production desks for outer court production and two associated audio control rooms.
The company has also deployed a full EVS VIA server and infrastructure, with over 30 servers, 15+ XTAs and 20+ IP directors as well as three online Avid Symphony edits, seven "Lite" Media Composer edits and two After Effects stations, plus three voice-over booths and three announcer booths. Overall there are more than 170 cameras across Gravity clients.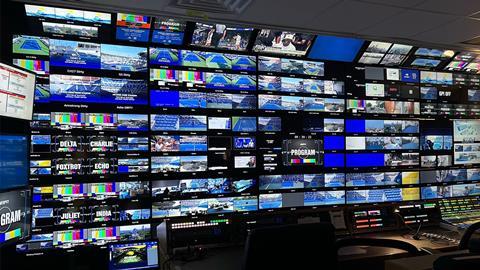 Over 150 crew arrived onsite in early August to set this up, including 70 technical crew and 81 production and technical crew to facilitate coverage.
Tech advancements this year include the Arthur Ashe court being produced in UHD with Dolby Atmos and full EVS Via Server rollout and associated upgrade to XHub Via and Xsquare VIA Suite of tools. There are also specialty cameras, including NetCams across three courts, three "Towel Cams" – mini PTZ cameras on Ashe, 11 MRMC AFC 100's, 32 "Special Cams" around the grounds and on the courts, RF Gimbal Cameras and 10 RF Cameras capturing site wide coverage.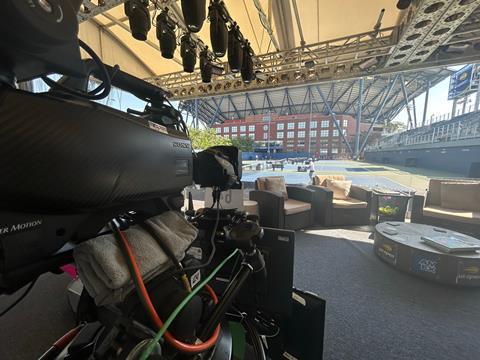 John Williams, Gravity Media's director of media services & facilities, said: "Gravity Media is proud to be a part of this iconic sporting event for yet another year, showcasing the world's best tennis players as they compete for glory on the grand stage. We are truly dedicated to capturing the essence of this tournament and bringing it to the homes of millions of fans, making it an unforgettable experience for all. This year's US Open offers a platform to showcase the versatility and depth of our services, demonstrating the remarkable synergy that unfolds when we unite as a team."
Ed Tischler, Gravity Media's managing director, added: "The US Open provides an excellent opportunity to highlight the flexibility and depth of our services, and how we can really make the magic happen when we all join forces and come together. As a premier global provider of sophisticated live broadcast facilities, the annual US Open presents an exceptional occasion for us to harness our collective expertise and resources to capture, shape, and produce compelling content that ignites passion and exhilaration. The outstanding coverage thus far reflects the dedication and teamwork of every crew member who has collaborated seamlessly to bolster the unilateral facilities. We extend our heartfelt gratitude to everyone who has played a vital role in this endeavour."