Uzi Kakuda, head HB production & executive producer, CHL and associate director at Infront Productions on how remote commentary can continue post-pandemic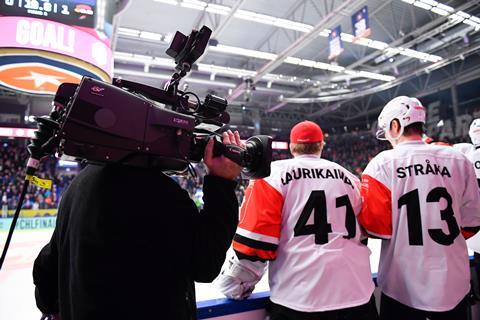 The early days of sport's steady return to our screens in late 2020 and early 2021 was mostly spearheaded by some of the world's top sports and leagues. Bigger budgets and broader infrastructures allowed the larger properties to test and establish which innovations work best to ensure the quality of production fans expect was met whilst adhering to the various social distancing guidelines. Those in the sports industry – and in fact beyond – are already acutely aware of how COVID-19 acted as a catalyst for technology. With fewer people allowed onsite, efficiency was key and, with that, a lean production became king.
Since then, fans have returned to venues and media boxes are adorned by broadcast journalists once again. However, not all events are simply settling back to a pre-COVID setup, with these new lean production set ups having a trickle-down effect for many rights holders. Large-budget productions are necessary for the bigger players, but when it comes to the majority of events, there is a necessity to balance quality and resources.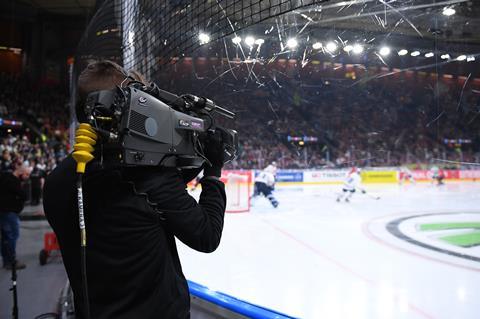 One of the biggest challenges from the pandemic was ensuring fans could enjoy their favourite events with top quality commentary. Remote commentary saw spare bedrooms around the world morphed into streamlined production areas, allowing some of the biggest moments to be called whilst adhering to the various social distancing guidelines and reducing the need to travel.
For rights holders looking to streamline and scale their events, remote commentary has been one of the innovations from lockdown that has remained, and the model Infront Productions (IP) is using for its partner's Champions Hockey League (CHL) livestreams on its new season is a perfect example.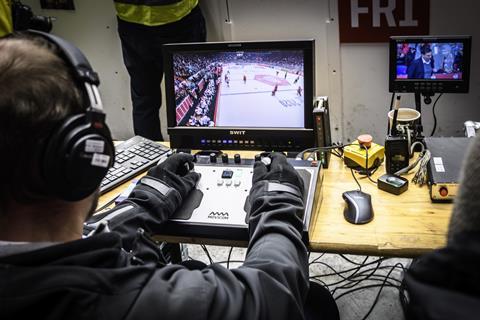 Hockey from the home
Created in 2014, Europe's top ice hockey competitions sees 32 European teams battling out for the title across 125 games. This season's campaign spans 14 countries from August 2021 to March 2022.
Production quality is high on the priority list for the CHL as Infront continues to ensure consistency in both CHL's linear and digital outputs. Up until now, the online stream of the CHL's world feed on its YouTube channel has included English-commentary for only a few select games due to a variety of considerations, including those related to workflow and resources.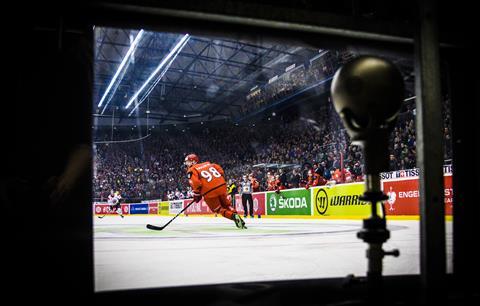 However, the advent of scalable remote commentary has allowed Infront, through its production arm IP and its in-house technical facilities, to amp up its offering for this season, implementing commentary for all streams for the first time.
Teaming up with US-based remote commentary solution specialist Spalk, we sourced a pool of the best commentators with solid knowledge and experience in ice hockey to call the CHL remotely, ensuring all games are covered. This includes those taking place at the same time.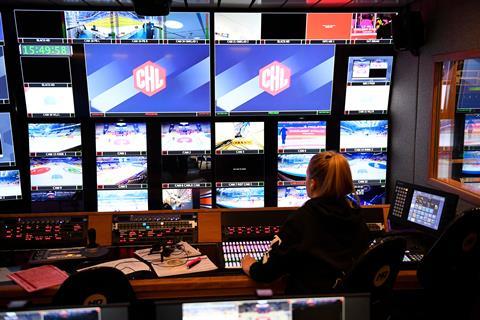 The experts are all based out of their homes around the world and access the world feed from a dedicated platform. As the downlink and encoding workflow are centralized at IP's technical facilities and routed to Spalk's operational facilities, the commentaries are bound to the world feeds before streamed outbound to viewers with a latency of under 20 seconds.
This process, driven by the pandemic, has allowed us to become more efficient with quality resources, providing commentary at scale and on a cost-effective budget. There are also the obvious sustainability benefits that come with less travel.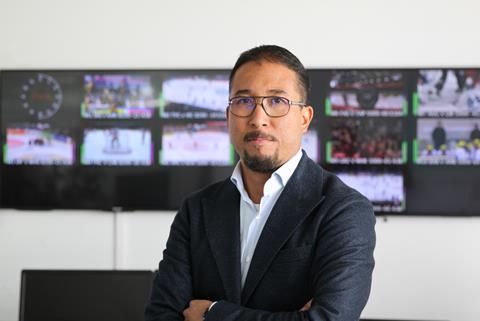 Uzi Kakuda is head HB production & executive producer, CHL and associate director at Infront Productions