Shoot the Company will create the live feed for BT Sport's live weekend coverage of the year-round domestic tennis championship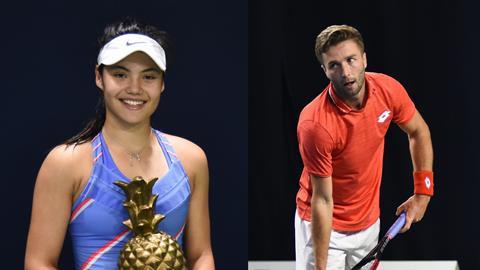 River Media Partners has revealed that Shoot the Copany will produce the broadcasts of the UK Pro League tennis competition.
The film production company will create the live feed for BT Sport's coverage of the tournament, which runs throughout this year - with the finals in November.
The presentation will be anchored by Marcus Buckland with the commentary team including Jenny Drummond, Abigail Johnson and Pete Odgers. Lucy Henman will direct, with Dav Reynolds as senior producer.
Shoot the Company has worked on Wimbledon, the French Open and the ATP tour in the past, and were responsible for Amazon Prime's coverage of the Australian and US Opens.
UK Pro League Schedule 2021
Week 1 – 1-7 March
Week 2 – 15-21 March
Week 3 – 5-11 April
Week 4 – 19-25 April
Week 5 – 12-18 July
Week 6 – 23-29 August
Week 7 – 4-10 October
Week 8 – 18-24 October
Week 9 – 1-6 November (Final Week)
Co-founder of Shoot the Company, Tom Hillier, said: "We are looking forward to working with BT Sport and River Media to create innovative and ground breaking coverage of the UK Pro League and to offer the fan an inside view of professional tennis that they have never seen before, while bringing some much-needed buzz to the sporting calendar in 2021."
Ben Nicholas, River Media director, added: "We are delighted to be able to work with a team of Shoot the Company's calibre to deliver the story of the UK Pro League as it unfolds across the year. Their deep understanding and empathy with the game, along with their appetite for innovation should enable us to deliver an incredibly compelling TV proposition for BT Sport."
This news comes just a week after BT Sport was revealed as the UK Pro League's broadcast partner. It will broadcast the competition on its linear and digital channels, with 42 matches on air for each week of the tournament.