TVN has turned to Sony to add ten HDC-5500 camera systems to its newly-refurbished OB3 vehicle.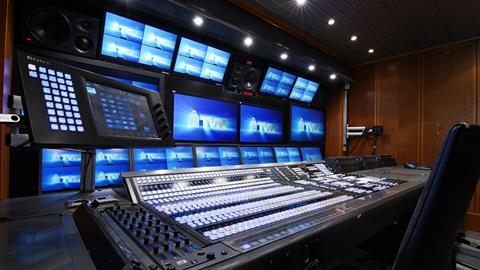 TVN Mobile Production has added ten HDC-5500 camera systems to its refurbished OB3 vehicle to meet the rising demand for 4K HDR content.
Capable of outputting 4K UHD & HDR, the cameras are configured with Sony's HDCU-5000 Camera Control Unit supporting Ultra High Bitrate transmission and enable 4K 2x slow motion or simultaneous transmission of two 4K pictures.
In addition, the cameras use Sony's Global Shutter technology that captures the entire frame in a single instant, eliminating the rolling shutter or 'jello' effect that makes rapidly moving subjects look unnaturally distorted. It also opens up opportunities for virtual production.
The OB3 also now hosts a Sony XVS-8000 multiformat production switcher. The UHD native switcher is equipped with Sony's recently introduced Mix Effect Processing boards that bring more power to UHD productions and creative flexibility. In combination with the camera systems, this supports a simultaneous HDR/SDR production workflow.
Christoph Moll, technical director at TVN Mobile Production, said: "Today we're seeing strong demand from broadcasters and rights owners for HDR content that delivers more detail, peak brightness, contrast and colour depth for viewers.
"Based on Sony technology, we have created a robust, cost effective HDR/SDR workflow that assures consistently high-quality signals to meet all our customers' distribution requirements."
Sony Professional Solutions head of media solutions, Norbert Pacquet, added: "We are proud to have supported TVN with a number of live production firsts, including coverage of Bundesliga and UEFA Champions League football matches in 4K HDR for Sportcast (DFL), as well as one of the first live concert productions in 4K HDR for Sky.
"Their investment in our HDC-5500 camera with Global Shutter technology demonstrates TVN's commitment to expand the possibilities of live production with even better image quality and innovative new workflows."