Spend on UK-originated drama has dropped by 44% over the past six years according to Ofcom's Public Service Broadcasting review.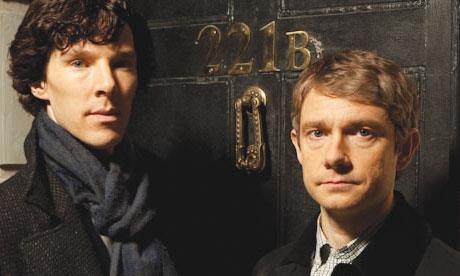 The report reveals that broadcasters invested £278m in 2014, down from £484m in 2008, despite continued investment in big-budget dramas such as Sherlock, Doctor Who and Downton Abbey.
The reduction has resulted in a 41% decline in the number of hours of drama being show on the PSB channels from 627 hours in 2008 to 371 hours in 2014.
The growth of time-shifted viewing, with around 20% of drama watched via catch-up services or via PVRs, has had a negative impact on advertising revenue and increased the challenges of investing in the genre, according to the report. ITV was singled out as having struggled to compete for live viewers against "competitive scheduling" from rival broadcasters.
"In some cases this is making international markets an increasingly important commercial consideration," it added.
Overall the report found there had been 15% decline in spend on UK-originated content by PSBs from £3bn to £2.5bn since Ofcom's last PSB review in 2008.
The BBC invested 14.2% less in UK-originated programming over the period, while the commercial PSB's spend was down by 15.5%.
The BBC accounted for over half of the investment (£1.27bn) while ITV, Channel 4 and Channel 5 contributed the rest (£1.25bn).