THURSDAY: BBC2's Athletics coverage steals victory as Sky's Catherine The Great makes a royal entrance
World Athletics Championship (BBC2) 5pm-10.30pm
2.4m (15.3%)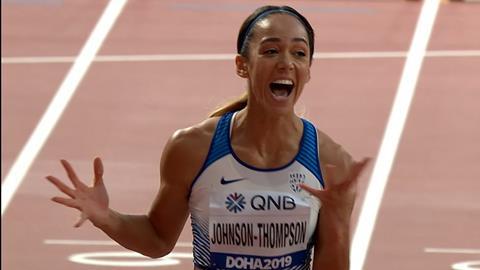 The lengthy coverage of the Doha event hit at peak of peaked with 3.6m (23.9%) at 10pm as Katarina Johnson-Thompson claimed her inaugural heptathlon gold. The coverage defeated BBC1's News at Ten by more than 500,000 viewers.
From 9pm-9.30pm, the Athletics also edged out the opening half -hour of the third series of BBC1's The Met: Policing London to claim the slot.
The return of BBC Studios' five-part Met doc series, which follows officers from the UK's busiest police force, drew 2.8m (16.5%). It fell below BBC1's 3.3m (18.5%) slot average.
The previous series opened to 2.9m (14.6%) in May 2017 but improved through the series to end with a 3.3m (17%) average, according to Barb data from overnights.tv.
BBC1 and ITV's combined 9pm rating failed to hit 4.5m as the latter's Inside Prison: Britain Behind Bars (Chalkboard TV) shed 1m viewers from last week's opener to bang up 1.5m (8.7%).
Channel 5 launched the latest series of Rich House, Poor House to 930,000 (5.5%), which was well shy of the 1.3m (7.6%) opener for the previous fourth season. That run went on to average 1m (5.8%).
However Hat Trick's series was just ahead of the 860,000 (4.9%) slot average.
The Helen Mirren-starring period drama opened six-times ahead of the 30,000 (0.2%) slot average.
A further 56,000 (4.8%) watched a 2am TX of New Pictures/Origin Pictures' six-parter, taking its cumulative audience to 226,000 - narrowly behind previous Sky original Chernobyl, which kicked off to 250,000 (1.4%) in the same slot in May.