TUESDAY: RDF's stalwart series just pips last year's opener for seventh run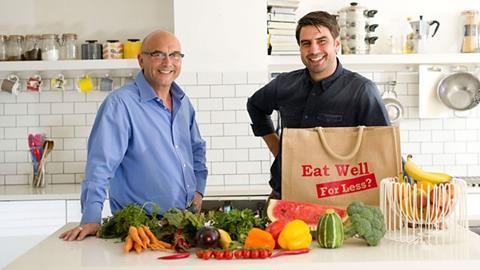 The return of Gregg Wallace and greengrocer Chris Bavin's BBC1 six-parter just out-performed last year's 2.4m (14.6%) opener, which kicked off in May 2019.
RDF Television's episode couldn't match the 2.9m (15.5%) slot average, however, with over-65 share dipping from 17% benchmark to 11.1% (760,000).
Meanwhile, the fourth instalment of BBC Studios This Farming Life on BBC2 interested 1.2m (7.1%), while Alan Titchmarsh's reflective gardening format Love Your Garden on ITV continued with 2.1m (12%) and Channel 5's Yorkshire Vet entertained 1.3m (7.7%).
9pm
Channel 5's All Creatures Great and Small entertained 2.9m (15.6%) for its second episode, according to Barb data provided by overnights.tv.
Although this fell from the 3.3m (20.4%) premier last Tuesday, Playground Entertainment's reboot still became C5's second-most-watched drama episode of all time.
The show beat all other PSB programming across the 9pm hour bar Who Wants to be a Millionaire? (3.5m / 19.2%), which aired its second stripped offering of the ewek to a slot-winning performance.
The second and concluding episode of Big Wheel's Sue Perkins: Along the US-Mexico Border brought in 2.5m (13.7%), ending with a 2.8m (15.9%) average and performing in line with the host's previous BBC1 two-part travelogue – Japan with Sue Perkins (2.6m / 14.5%).
BBC2's Manctopia: Billion Pound Property Boom (Minnow Films) bowed out with an audience of 600,000 (3.3%). The fourth and final episode failed to hold onto around half of its viewers from the 1.1m (6.7%) opener, with the series average ending on 816,200 (4.9%).
The second episode of Channel 4's Call the Cops (72 Films) came up last with a 1m (5.7%) audience.