WEEKEND: Penultimate stage of delayed series opens 1.5m down on last year, as Soccer Aid also dips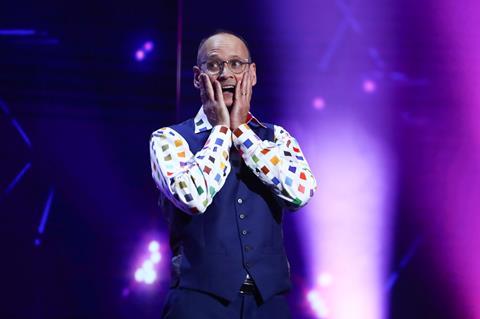 The semi-finals of the ITV Studios talent contest's 14th run should have launched in May, and the coronavirus-induced delay proved a downfall. Saturday's opener 1.5m shy of last year's first semi-final (7.4m / 38.7%), which aired on the May Bank Holiday.
Saturday's episode comfortably defeated the 4m (23.1%) slot average and last week's BGT Revealed (4m / 24.8%) but was well down on the auditions from earlier this year.
Those episodes, which were filmed under lockdown conditions in April and May, opened with a whopping 9m (43.8%) and ended with a 7.9m (40.5%) average.
The 120-minute talent contest was followed up by a Piers Morgan's Life Stories special with Vinnie Jones, which entertained 2m (16.7%) – level with slot average.
MultiStory Media's 60-minute programme was behind the opener of the previous run, which saw Melanie 'Mel B' Brown profiled to 2.7m (17.8%) in May 2019. However, that episode sat in the more-desirable 9.15pm-10.15pm slot.
Elsewhere on Saturday, Channel 5's latest royal doc about the media, The Palace vs the Press: Royals Under Fire, slipped behind previous monarchy-related offerings for the channel, delivering 810,000 (5.2%) in the Saturday 9pm slot – just shy of the 940,000 (5.6%) slot average.
The STV Studios show was behind last week's Edward and Sophie: The Reluctant Royals, which crowned 1.5m (10%), and also failed to match Fergie & Andrew: The Duke and Duchess of Disaster (1.8m / 11.4%) and Princess Anne: The Daughter Who Should Be Queen (1.8m / 11.4%).
Soccer Aid Sunday
On Sunday night, another ITV stalwart – the Initial-produced Soccer Aid – fell behind last year by almost 1m to score 2.9m (17.1%) from 6.30pm-10.15pm, although it was handed a huge 16-34 share boost.
Share from this coveted demographic doubled across the 225-minute programme to 33% (570,000).
While share was also boosted for middle-aged adults, the game was heavily impacted by a halving from the benchmark of over-65 share to 9.7% (640,000), according to Barb data from overnights.tv. Men made up just over half (50.5% / 1.5m) of the show's viewer profile, up 10 points on the benchmark.
The coverage peaked with 3.5m (20.5%) towards the close as the rest of the world side took home the trophy on penalties against England.
The third episode of BBC1 drama Strike, which is from Brontë Film & TV, comfortably took the 9pm slot with 4.7m (27%) – an increase of 500,000 on episode two with one instalment left.
Meanwhile, C5 double The Nightmare Neighbour Next Door and Mega Council Estate Next Door picked up 1m (5.8%) then 820,000 (4.9%) from 8pm-10pm.