THURSDAY: Sky's big-budget fantasy drama stormed in with a total audience of more than 500,000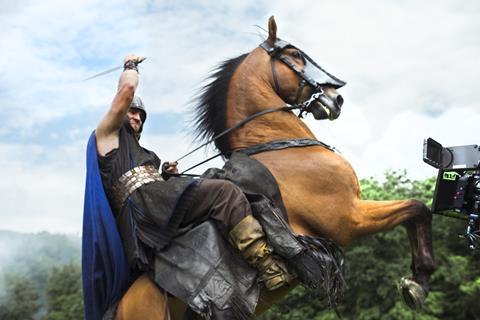 Vertigo Films and Neal Street Production's nine-part drama about Roman Britain was the channel's best performing original show since Fortitude hooked 724,000 (4%) in January 2015.
The 2am premiere of the 90-minute opener more than doubled Britannia's audience, after a further 292,000 (19.5%) watched or recorded and watched the show.
The two airings delivered a combined total audience of 540,000.
Jez Butterworth's drama easily conquered the channel's 9pm slot average of 44,000 (0.2%) for the past 12 months and pushed past recent Sky Atlantic launches including Tin Star (340,000) and Riviera (395,000).
Elsewhere at 9pm, ITV was overtaken by BBC2 as the commercial channel's three-part gender reassignment series Transformation Street slipped.
Storyvault and Renegade's show dipped from 2m (9.6%) to 1.7m (8.3%) as Twenty Twenty's Liverpool-based BBC2 series A House Through Time held steady with 1.8m (8.6%).
The penultimate episode of David Olusgoa's social history four-parter was in line with Channel 4's Hunted.
On Channel 5, Celebrity Big Brother continued with 1.5m (7%).
Zeppotron's satirical format, inspired by The Daily Mash website, outperformed the 800,000 (5%) who tuned in to the debut in the same slot in July. However, it remained short of the 1.1m (7%) slot average.
Opposite, Hat Trick's C4 comedy Derry Girls stayed steady on 1.3m (8%).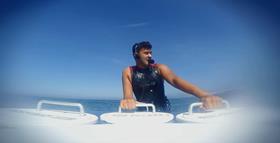 Primal Media's stripped water-based gameshow slid to a low after four episodes.
It has steadily lost ground after launching on Monday with 56,000 (0.3%) and has yet to match the 8pm weekday slot average of 68,000 (0.3%).