THURSDAY: Malorie Blackman adaptation launches shy of recent BBC1 mid-week dramas but holds steady with young viewers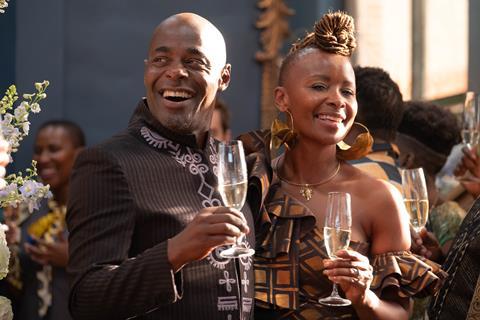 Mammoth Screen and Participant Media's long-awaited adaptation of Malorie Blackman's lauded young adult book fell around 500,000 shy of the 3.1m (8.2%) average in a slot previously occupied by Death in Paradise.
Recent BBC1 mid-week dramas launched with more fare. Last October, The Dublin Murders picked up 3.9m (20.2%) in a Monday slot, while Tuesday night drama The Capture debuted with 4m (23%).
The opener of the six-parter, which is set in an alternative Britain in which Noughts are the white underclass and Crosses are members of the black ruling class, held steady with the coveted 16-34 year-old demographic at 13.3% (250,000) share.
It slipped, however, with older viewers, as 35-44s dipped from 16.7% to 10.8% (200,000) of those watching TV at the time. Share of DE wealth demographic viewers slipped below the 10% mark (9.3% / 450,000) from a 14% benchmark.
BBC1's previous prestige adaptation His Dark Materials was handed a more lucrative Sunday 8pm slot in November and picked up a whopping 7.2m (32.1%) – almost 5 million ahead of last night's offering.
The drama won the slot on a quiet night for the PSBs, as ITV's Tyson Fury: the Gypsy King concluded its three-part run with 2.2m (13.1%) – level with overall average.
Optomen's doc series never troubled the 2.7m (15.7%) slot average, according to Barb data from overnights.tv
Meanwhile, BBC2's Hospital and Channel 4's Hunted were at loggerheads with 1.3m (8%), while Channel 5's second 10 years Younger in 10 Days episode attracted 1.1m (6.2%).
Prior to Hunted, C4's coverage of Crufts kennelled 1.1m (6%) across the 8pm hour, 100,000 down on last year's offering.
From 7.30pm-8pm, BBC2 launched Villages by the Sea to 1.3m (7.4%) – level with slot average.
BBC England's five-parter couldn't come close to matching Cornwall: This Fishing Life from January, which attracted an impressive 2.2m (11.7%) for its launch episode and concluded with a 1.8m (10.2%) average in an 8pm slot.