After charting the rise of a female prime minister in his 2011 international hit Borgen, screenwriter Adam Price reckons it is "not a bad thing" to make things harder on himself. "After politics, what could possibly be more difficult to write about?"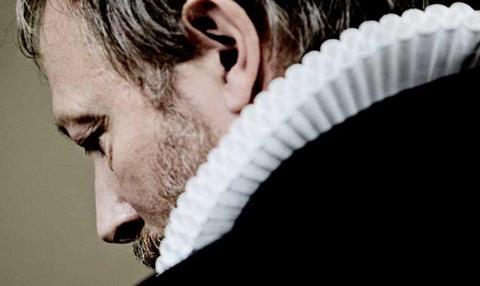 RIDE UPON THE STORM
Distributor StudioCanal
Producers DR Drama; Sam le Français
Length 10 x 60 minutes
Broadcasters DR (Denmark); Arte (France)
Religion, for starters. Price's new drama Ride Upon The Storm – first pitched to Danish public broadcaster DR in 2012 – follows a family of priests, and the hardships faced when a God-like father (House Of Cards' Lars Mikkelsen) put on a pedestal by his family favours one son over another.
DR1 will launch the StudioCanal-distributed series in September and has already commissioned a second 10-part series to air in autumn 2018.
Price says: "This is a show very much written on curiosity and the general feeling that, if we're not able to discuss religion, conversations will grind to a halt and we will end in fundamentalism."
The screenwriter, who was a popular television chef in Denmark, is also taking the opportunity to deviate from the Nordic noir genre closely associated with the region. "Ride will defi nitely take a new angle on storytelling from Nordic countries. The 'noir' is a term for the gritty realism that has become universal and has come through the Nordic crime dramas, but we are taking a step away from realism with this show."
Citing such influences as South American authors Gabriel García Márquez and Isabel Allende, Price says he is focused on "making [his] own genre".
"We are moving into Nordic magic realism, where you have the spiritual world mixing in with the logical and realistic world. "When you deal with God and people's convictions in a show like this, you also have to take God and miracles seriously. We are moving into metaphysics and miracles, and we're definitely taking that into our visual drama as well."
DR head of drama Piv Bernth adds: "There's so much crime out there. We are trying to be specific and stand out a little bit. We are trying to do things in another way."
With shooting still under way, the series has yet to be formally presented to buyers, but key players have been tracking the project for 18 months and there is interest from the US, UK and Australia.
While DR's Borgen and The Killing landed on BBC4, StudioCanal executive vice president of sales and marketing Katrina Neylon notes that a growing interest in foreign=language drama among pay-TV and linear broadcasters presents more options for the UK, pointing out that Sky Atlantic recently acquired Swedish-French drama Midnight Sun.
Family focus
Neylon says the distributor is emphasising the familial elements of the show, rather than its religious underpinnings.
"We didn't want to go too much into the Christian side of things. [The show] just explores good and evil and finding your way spiritually. Everyone can identify with that, so I don't think it will be a challenging [title] in terms of the religious approach."
Price adds: "It is very much a family drama, but on the ideological level, it is a show about religion and the clashes of the great world religions."
Next up for Price is a move back to the political arena with Kudos-produced Westminster drama The Club. The project, penned with House Of Cards author Lord Michael Dobbs, is currently in development with the BBC.
Elsewhere, his production company Sam is also developing shows with HBO and AMC.
Despite the irons in the fire, Price is keeping his international ambitions in check. "When we worked on Borgen, DR said: 'This show won't travel anyway so write the best possible show you can write for the Danish audience.' Of course, with this show, I know that the audience is international, but I'm still trying to write a story about a family, and about characters that are hopefully compelling."