For small indies, a breakout commission or format can transform their business. Meet the fastest-growing producers in the Indie Survey with turnovers below £10m.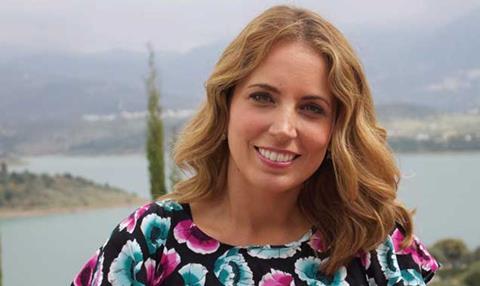 ELEVEN FILM
£5.7m (+980%)
Drama has been the driver of Eleven Film's growth, led by eight-part E4 murder-mystery Glue. The indie, which made a name for itself with meta-documentary Alex And I, had always planned to work in scripted, but initially took a sideways step into factual.
Co-founder Jamie Campbell is keenly aware of the ebb and flow of drama production, but is putting Channel 4's recent investment in the indie into the hire of a drama head to manage its "disproportionately large" slate, which includes Sky Living's The Enfield Haunting and Jesus drama Nazareth for Fox in the US.
ADASTRA CREATIVE
£2.1m (+483%)
Scripted children's content is a cyclical part of the market and this year the wind blew in Adastra Creative's direction with two series of CBeebies' Grandpa In My Pocket.
Co-owner Martin Franks reports an 11-20% fall in budgets on the long-running series, but two web games for the CBeebies Storytime App – Mr Mentor's Custard Puffplopper and Mr Mentor's Spectopular Lollypopper – brought in revenues of £67,000. Like all children's producers, there's concern for the future vitality of the sector and Franks suggests part of the BBC licence fee could be ring-fenced for children's output on ITV, C4 and Channel 5.
LEMONADE MONEY
£1m (+134%)
The agile and versatile producer had a good 2014 with increased orders from C4 and the BBC as well as brand partners Vevo, Nando's and Red Bull. New revenues came from Apple's iTunes and Virgin Media's V festivals. Creative director Faraz Osman says the non-broadcast part of the business, from third parties wanting to reach youth audiences in a credible way, is the growth area. Hence the company invested in a small in-house studio to meet clients' needs more quickly.
"We're building a model for future platforms and future audiences," says Osman. "We're confident that our unique lens, collaborative nature and family of talent will continue to help us grow."
CTVC
£3m (+107%)
The not-for-profit indie, which specialises in religious and ethics-themed factual programming, benefited from several sizeable commissions in 2014, most notably as the UK partner on BBC2's three-part international co-production Great War Diaries.
It renewed its deal to make items for The One Show and produced Bible Hunters for BBC2 and Smithsonian, and C4's Meet The Mormons. Its pipeline for 2015 spans BBC1 and BBC2 docs, plus films for BBC strands Modern Times and Storyville. CTVC also looked beyond TV last year, with the commercial release of an audio CD featuring David Suchet reading the Bible.
SIXTEEN SOUTH
£2.3m (+103%)
The Belfast-based children's indie had a huge hit on its hands with Lily's Driftwood Bay. The Broadcast Award-winning stop-animation series was one of the top three shows on Nick Jr and the company is beginning to expand its international footprint beyond Europe to China, Latin America and the Middle East.
All eyes are on its next phase: the producer has three major shows in production and has optioned several further published works for development. "We know that we have to scale up – which is fun and scary at the same time," says head of production Julie Gardner.
FREEFORM PRODUCTIONS
£2.1m (+75%)
Continuing large orders for C4 stalwart A Place In The Sun and its various spin-offs put Freeform in a good place in 2014. But with lower orders this year, it expects turnover to dip in next year's survey.
SUNDOG PICTURES
£1.9m (+70%)
"Sundog's business is shaping up to be about a third TV, a third film and a third branded documentaries," says co-founder and managing director Johnny Webb.
Examples for each include the next series of Reggie Yates In Russia for BBC3 and BBC1; a follow-up to its drugs feature documentary Breaking The Taboo, this time on population; and a multiplatform commission from Danish company Vestas. The latter will support a global campaign about energy poverty that spans a TV documentary, YouTube films and a year-long social campaign.
CACTUS TV
£5.5m (+46%)
In its second full year since splitting from All- 3Media, Cactus delivered 228.5 hours of TV in 2014, boosted by two major new commissions. First ITV ordered 40 hours of breakfast format Weekend With Aled Jones, followed in the autumn with new 20-part BBC1 series A Taste Of Britain, fronted by Janet Street-Porter and chef Brian Turner.
Meanwhile, Saturday Kitchen rolls on and CITV aired a second series of children's cookery format The Munch Box.