Below the Radar's Ruth O'Reilly and October Films' Matt Robins review the latest TV shows.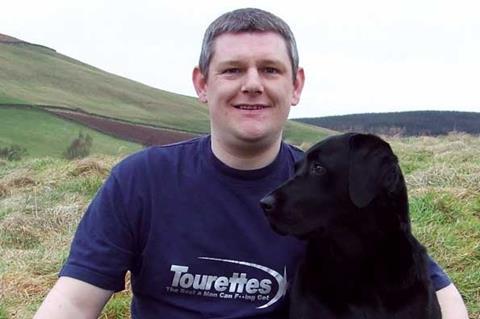 Like many people, I first heard about Tourette's Syndrome through John Davidson. John is the star of the extraordinary 1988 film John's Not Mad, which reveals his life encumbered with tics, making him bark obscenities and jolt involuntarily. Tourette's: I Swear I Can't Help It brings John's story up to date, harking back to the original programme and another 2002 doc, The Boy Can't Help It, which introduced young Tourette's sufferer, Greg Storey, now 15.
Various observational sequences mixed with interviews showed how both are faring and some seemed more appropriate than others. I felt particularly uneasy with a scene showing John in a group relaxation session; it just seemed cruel to include it.
The film gives a sense that 2009 is a kinder time for teenagers with Tourette's – but that's probably due to John allowing us into his world all those years ago.
Beethoven is my favourite classical composer but I had my doubts about a TV doc on him – so many films of this type can be terribly dreary. But In Search of Beethoven is wonderfully engaging TV.
I loved the relaxed personal style of the interviews – some direct to camera, which beautifully captured the composer's enthusiasm and brilliance.
And the contributors know the man best: historians who give context and, of course, musicians who make Beethoven's notes on the page sound like they were jotted down yesterday.
Churchill's Darkest Decision sets out events surrounding a shocking and largely forgotten episode in history: Churchill's decision in 1940 to sink the French fleet rather than risk the Germans using it to attack Britain.
Rich with moody dramatisation, polished editing and eyewitness accounts, this film meticulously detailed the communications that so alarmed Churchill.
I felt detached from the participants' horrifying accounts of the event itself. But it's still a story that well deserves the treatment.
Ruth O'Reilly is co-founder of Below the Radar, a Ten Alps company
Gilles de la Tourette couldn't have known in 1885 that his groundbreaking discovery would become an obsession of British broadcasting. But far from 'ailment porn', BBC1's Tourette's: I Swear I Can't Help It is an insightful and compelling documentary, catching up with two characters previously filmed eight years earlier. Archive of the protagonists, John and Greg, added poignancy to the perspectives they provided, but I found the present tense narratives far more engaging than footage of their past. In fact, it was both men's largely upbeat and humorous responses to this fascinating and debilitating condition that kept me gripped throughout.
If you enjoy classical music, are keen on Beethoven, and have a fondness for a succession of slightly scary-looking men discussing finger dexterity, then you'll be hooked on Sky Arts' In Search of Beethoven. I don't fall into the categories above but did learn some new trivia. For instance, Beethoven had really big hands. Not large, but enormous. The kind of hands that could strangle an elephant. As a straight biography, this is a solid and pleasantly narrated series-opener but probably one for the die-hard fans, and not, fans of Die Hard, like me.
Churchill's Darkest Decision is the best of the bunch and illustrates why Channel 4 sets the benchmark for imaginative historical programming. Partnering inventively shot reconstructions with expert talking heads, it asks worthwhile questions about the nature of power and the role of our leaders. Churchill's decision to shoot down French battleships 'like fish in a barrel' seemed brutal at the time, but in the context of Barbarossa, Warsaw, the Final Solution, Dresden and eventually Hiroshima, it seems remarkable that his conscience wavered at all.
Of course, Churchill had no idea of the horrors that would follow, but Richard Bond's film smartly puts us in his shoes, and explains how the momentous, split-second choices of wartime go on to become contentious and chilling history.
Matt Robins is head of development at October Films
Tourette's: I Swear I Can't Help It
Production company: DCD/Prospect Cymru Wales
Producer/director: Philippa Robinson
Executive producer: Todd Austin
Post: MWNCI and Cranc
TX: Thursday 28 May, 9pm, BBC1
In Search of Beethoven
Production company: Seventh Art
Producers: Phil Grabsky and Sky Arts
Director: Phil Grabsky
Post: Sky
TX: Sunday 24 May, 6.30pm, Sky Arts 2
Churchill's Darkest Decision
Production company: Furnace
Director: Richard Bond
Executive producer: Phil Craig
Editor: Paul Burgess
TX: Monday 25 May, 9.20pm, Channel 4