Scoops: In the first excerpt from ITV News' coronavirus reporting essay collection, Rohit Kachroo recalls shocking scenes in Birmingham during the height of lockdown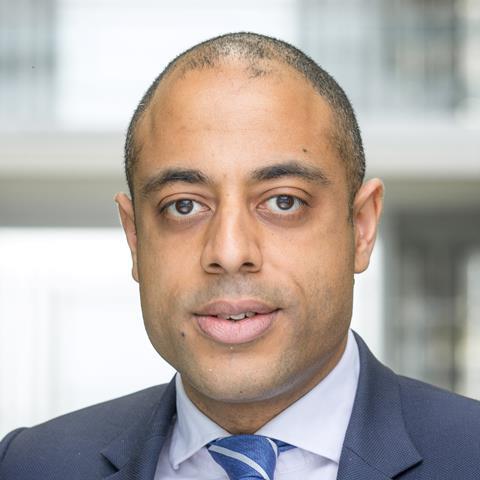 In March this year, journalists were faced with reporting a story like no other. There was no blueprint for reporting the pandemic that was sweeping across the globe.
ITV News correspondents, like others in our industry, overcame sudden and unprecedented challenges as they set about delivering the trusted news viewers were relying on more than ever.
To mark this extraordinary period, ITV News has put together a collection of 59 specially commissioned essays in a book called 'Reporting Coronavirus: Personal Reflections on a Global Crisis from ITV News Journalists'.
Through first-hand reporting, the book takes us from the epicentre of the Covid-19 outbreak in Wuhan in China to the corridors of power in Westminster and Washington. We hear from correspondents who spent time observing on the frontline inside Britain's intensive care units and care homes and what they found when they put questions on apparent failings direct to political leaders.
ITV's director of news and current affairs Michael Jermey says: "The book is not intended as a final world nor even a first draft of history, but rather it's the personal reflections of journalists."
In the first in our series of excerpts from the book, we feature an essay by Rohit Kachroo, security editor at ITV News, who writes about witnessing the impact of the virus on the Black, Asian and minority ethnic communities in Birmingham.
Birmingham: A day of dying
Rohit Kachroo

The caskets keep arriving. More lives lost, more families grieving. It is 8 April, the sixteenth day of lockdown, and we are in the car park of a mosque in south Birmingham where a makeshift Muslim mortuary has just opened, housed in a large white tent.
It is the start of a day of dying in this city that will help to reveal that coronavirus is a disease that discriminates.
Another black van pulls up outside. The doors are unlocked and the latest wooden box appears. The coffin has no nameplate and there are no personal tributes. There is almost nothing to distinguish this victim from the last or the one before, except for its weight.
"She's very heavy," says one of the funeral directors, straining in the heat to move the coffin into the tent. He and his four colleagues have developed a noisy routine, thinking aloud as they lift and move, lift and move. "This way, that way," "left, left, no to the right," and so on.
Their commotion is drowned out by the haunting hum of industrial fridges ready to be filled with victims of the coronavirus.
It has been a busy afternoon for this team of morticians – the busiest of the pandemic so far. They have already brought two bodies to the mortuary and are about to rush back out to collect more, a victim from hospital and another from his home.
But before they leave for their next grim journey, one of the funeral directors stops to make an important phone call. It's to his casket supplier. "We're running out, we need more," he pleads. She can offer him a new batch of 24 coffins in four days' time, but he needs them sooner.
"And the order after that, how long's that going to take?" he asks, before his eyes open wide with a look of exasperation. "Two weeks?" Under Islamic tradition, burials must take place as soon as possible and these funeral directors fear they won't be able to keep up.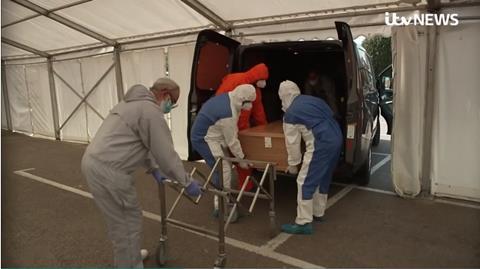 A glance at social media that afternoon reveals how lockdown feels very different to different people. The loudest voices on my Twitter feed, some of the figures who seem to dominate so much of the national conversation, are complaining they can't secure a slot for their online grocery shop or berating those who aren't abiding by social distancing rules or dissecting the political fallout from the latest Downing Street news conference. However, here in Birmingham the people I am speaking to are not complaining about inconvenience, logistics or politics, but pain, death and heartache.
Birmingham
This is my city. The place where I was born, grew up and got my first job as an ITV News trainee. I don't live here anymore, but in a way it's still home.
It is a place of resilience, tongue-in-cheek cynicism and optimism. The word 'forward' is engraved on its coat of arms and etched on its spirit. but as the Easter holiday weekend approaches, the roads are almost silent.
Many people are frightened to go out. Some of the city's neighbourhoods, the districts I know best, are now among the worst-affected places in the country, in the world.
At times, my mind is taken back to the war zones, the scenes of terrorist atrocities and natural disasters which I have reported from. Perhaps that seems a little excessive, but those are the places where I am more used to writing about 'death tolls', 'field hospitals' and 'emergency morgues'. Syria and Somalia, not Sparkhill and Small Heath.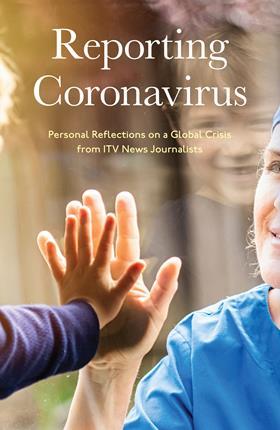 Reporting Coronavirus: Personal Reflections on a Global Crisis from ITV News Journalists is published by ITV News on 1 October 2020 in hardback at £18.99 and as an eBook