Scoops: in the last in our series of extracts from ITV News' collection of 59 specially commissioned essays, Debi Edward describes how she reported a new virus emerging from China
There were no alarm bells ringing and no real sense of foreboding as I got on the plane. I went to Wuhan with the same approach as any other work trip: to get to the source of the story and find out more.
On the morning we left, Beijing reported its first two cases, and three deaths were confirmed in Wuhan. For the first time, I wore a mask on the flight. I took a selfie and sent it to a friend, telling him I was flying to the 'epicentre'. Of what, we didn't quite know.
It's not illegal to film in the street in China or to film the exterior of a building, but as soon as we started filming the hospital from the road outside, we were surrounded by hospital security staff.
We lowered the camera and kept filming as we were asked for our credentials and told to delete our footage. It was hard to tell if they were on edge due to what was unfolding inside or if this was just another routine and frustrating attempt to prevent us filming.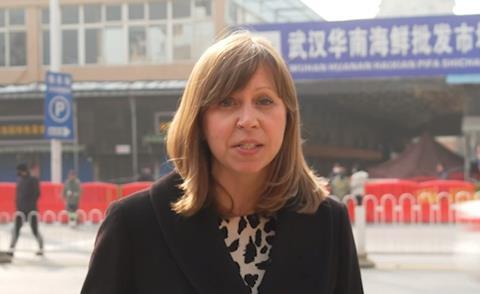 After some arguing and back and forth, eventually someone from the hospital communications team came out to talk to us and we convinced her to let us take some general shots of the building. The footage we took from the outside did not of course reveal the chaos we suspected, and later confirmed, was going on inside.
We debated whether to stay in Wuhan for a few days. It's a decision I still revisit. Had we stayed we would have been there to see the start of the lockdown – the extreme quarantine of millions of people that wouldn't be lifted until April. Of course, we could well have become trapped there ourselves – confined to a hotel, or worse.
Two days after we had left Wuhan, on 23 January, it went into lockdown. Deaths there had trebled in as many days, and the virus had reached almost all parts of China.
There were also an increasing number of cases with no link back to the market, to anyone who had been there or indeed to Wuhan. I wrote in my notebook: "The danger posed by this pneumonia-like virus may have been underestimated."
It still didn't have a name but whatever it was, it was clearly a growing threat.
The Foreign Office had evacuated Britons from Wuhan and warned against travelling to Hubei Province but on 4 February it upped its warning. British citizens still in China were advised to leave if they could.
I was asked if I wanted to get out. One of my colleagues had already decided it was becoming unsafe and had gone home to the US. But this was a developing story – it had gone from rising up the running order of our programmes to dominating them.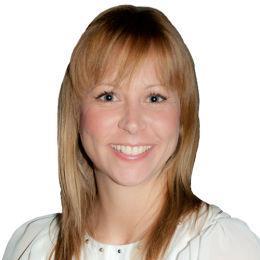 I knew what I needed to do to protect myself. I rang my parents in Scotland and told them I would be ignoring the government's advice. I had a job to do. And that is when it really began.
Debi Edward is Asia correspondent for ITV News. Reporting Coronavirus: Personal Reflections on a Global Crisis from ITV News Journalists is published by ITV News on 1 October 2020 in hardback at £18.99 and as an eBook