Vuguru's chief executive tells Peter White about developing projects outside the US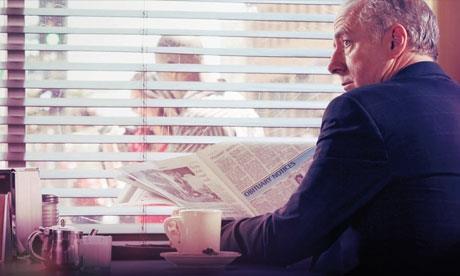 Vuguru, the US production company backed by former Disney boss Michael Eisner, is in talks with a number of international broadcasters as it aims to develop projects outside of the US for the first time.
The company, which produces teen series Prom Queen for The CW Digital, struck a fi rstlook international distribution deal with Fremantle Media International last year, and chief executive Larry Tanz said it is hoping to produce more than 11 digital series this year.
"One of the exciting things is that we'll have a local production deal with Fremantle Media, which should give us a lot more insight into what the international broadcasters are looking for," he said.
Vuguru is currently developing a television script for The Booth At The End after the web series was picked up by Fox International Channels for a number of its traditional TV stations.
Tanz said it was likely that season three of the series, which stars 24's Xander Berkeley and was created by Christopher Kubasik, will go straight to television. "My feeling is that there's probably a very good cable show in it. The international success has shown that it has universal appeal," he added.
Tanz stressed the similarities with nascent Hollywood studio Summit Entertainment, the Lionsgate-owned company that produced the Twilight movies. In fact, Tanz was so impressed with the company that he recently poached a number of its execs, including development exec Sophie Cassidy and head of production Steve Eddy.
Tanz, the former boss of Matt Damon and Ben Affleck's multiplatform company Live- Planet, is reaching out to creatives around the world as the company looks for series to replicate the success of Deep Powder, a dog-walking rom-com that was distributed by BBC Worldwide, and Little Women Big Cars, a co-pro with Mark Burnett that aired on AOL.
Vuguru's next goal is to produce full length comedies and dramas for Netflix and Amazon, which are both ramping up their original-content slates.