Video-on-demand service Seesaw will kick off a £5m marketing campaign across the Channel 4 portfolio tonight, in a bid to establish itself as the primary destination for online TV.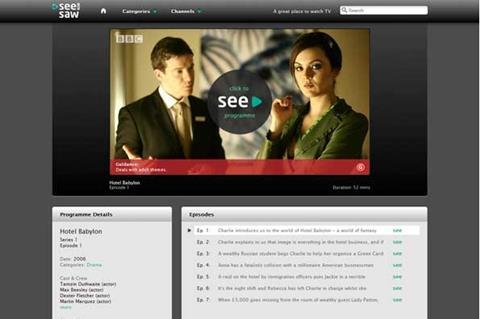 The campaign, created by ad agency Fallon, initially comprises three, 10-second teaser ads featuring the Seesaw logo acting out a variety of scenes related to TV under the strapline "If you love TV, Seesaw.com."
Seesaw will follow its initial burst of activity with a wider integrated campaign across ITV, Five and multichannel broadcasters as well as top websites, ahead of the rollout of its premium content in the second quarter of the year.
Maya Bhose, head of brand marketing for Seesaw said the activity was designed to raise the profile of the service following its launch earlier this month.
"The first phase of the marketing activity will drive awareness of SeeSaw across a broad audience of TV fans, through both broadcast and online," said Bhose. "Our advertising strategy will develop further as we move towards the pay launch of the service later in the year."
Yesterday, rival video-on-demand service TV.com agreed a deal with channel Five for it to offer access to its full-length shows.