The current level of investment in acquisitions from VoD providers such as Netflix is unsustainable, Shine Group chief operating officer Tim Robinson has warned.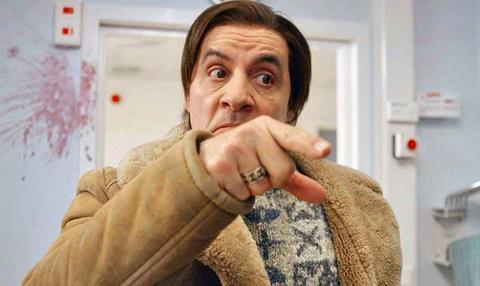 Speaking on a panel at the launch of the Broadcast Indie Survey 2014 last week, Robinson said that the amount of money the emerging players are currently spending on acquiring shows represents a bubble.
"We are seeing incredibly intense competition from the Netflix, Amazon, Hulu and XBoxes of the world, particularly for high-quality drama, and I don't think that's going to last," he said. "There is no way it is sustainable. We all have our theories about Netflix, but I don't think that the fierce level of competition can continue."
He added that Shine is actively attempting to sign a slew of licensing agreements for its catalogue of shows, before the market runs out of steam. "We are trying to get as many deals done as possible," he said.
BBC2's 1950s newsroom drama The Hour is among the shows that Shine has sold to Netflix. The VoD provider picked up the Canadian and Latin American rights to the series in March 2012.
Fellow panellist Jeremy Salsby, founder of Friday Download producer Saltbeef TV, said VoD providers are starting to work in a more sustainable way with broadcasters by helping to fund projects.
"Netflix and Hulu are starting to come in as co-financers and coproducers, which is perhaps a more interesting model because you still get your show on television and they then have the secondary rights," he said.
Netflix co-produced the second series of Shine mob drama Lilyhammer, starring Steve Van Zandt, with Norwegian broadcaster NRK, which fully funded the debut run.
About Corporate Finance managing director Tom Manwaring said the revenues generated from VoD sales are starting to become meaningful for indies, but profit from second screen digital content remains small.
Twenty Twenty chief executive Tim Carter agreed that growth in the market for digital spin-off content from shows is starting to gather pace.
"We are definitely beginning to make a bit of money from digital," he said. "It's small, but it's starting to happen. There have been a few false dawns but I feel we are on a threshold where it has been worth investing money and resource."
He pointed to the success of Maverick TV in the Indie Survey. The All3Media-owned producer, responsible for shows including Embarrassing Bodies, posted digital revenues of £6m in 2013, around 30% of its overall turnover over the 12-month period.
Its digital output has included web show Embarrassing Bodies Live, health sites such as MyVideoDoctor and My HealthChecker, an immersive tour of the Fresh Meat house and Channel 4 microsites 4Homes and 4Beauty. "Maverick has spent 10 years ploughing resources into creating an amazing digital business," said Carter. "Its shows have backed it up and they have built off the back of it."