Sky has entered the mobile sector for the first time with the launch of its own mobile virtual network Sky Mobile.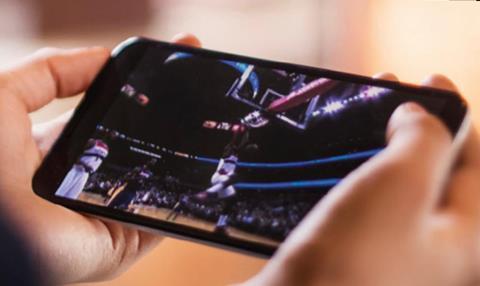 The move comes almost two years after the pay-TV operator struck a deal with O2 owner Telefónica UK.
It brings Sky in line with rivals Virgin Media and BT, which have long run mobile businesses alongside their TV, broadband, and telephony offerings.
Sky Mobile SIM-only contracts will be launched in mid-December to existing customers and those that have pre-registered.
Sky said it had reached 46,000 pre-registrations to date.
A full market launch will follow in the new year, with an expanded offering to include Apple and Samsung handsets to roll out later in 2017.
Sky TV customers will receive free UK calls and texts if they take up a Sky Mobile plan, as well as the extra functionality of being able to sync with their Sky+ box.
As well as offering benefits for Sky TV customers, the new service gives customers the ability to roll over unused data each month and to change tariffs each month.
Sky UK and Ireland chief executive Stephen van Rooyen said: "We felt it was time to shake up the mobile market and give customers a completely new way to manage their mobile plan – something no one else is offering".
He added: "We're giving Sky TV customers a fantastic offer which will allow them to get even more value from their subscriptions."
Sky+ customers who sign up for the service will be able to access their TV recordings from their Sky box at home on their phone using a feature called 'Sync'.
It will allow customers to create a personal playlist, which they can then stream over 4G or download to watch later.
Sky Mobile customers with Sky+ will get Sky Go Extra included at no extra cost, enabling them to enjoy the Sync service on up to four devices. The service is available for Sky+ customers at launch, with the functionality coming for customers with a Sky Q box next year.