FTA showcase will serve it well – but don't expect too many repeats
Fortune smiled on the England cricket team at the weekend, as a deflected overthrow and a last ball run-out contributed to the greatest conclusion of a World Cup final ever, and to an epic, nerve-shredding victory. It also smiled on Channel 4 and Sky.
The two broadcasters extended their content-sharing deal to great effect, and more than 8 million people tuned in to watch England's triumph across their platforms.
Sky and C4 already share Formula 1 (it was unfortunate C4's only live race of the season clashed with the cricket) and shows such as Tin Star, Portrait Artist Of The Year and Year Of The Rabbit, and this relationship meant Sky never really looked any further for a terrestrial partner for the cricket final.
The nail-biting match has reignited the debate about live sport and free-to-air television, and C4's F1 and cricket combo delivered its best daytime share since the 2012 Paralympics, and its biggest peak overnight audience this year (4.7 million).
That translates to a genuine revenue boost, but Sky was arguably the biggest winner on Sunday (Eoin Morgan aside). It got plenty of positive PR for doing the 'right thing' by making the game available to the widest possible audience and, unlike most shared sports events, there weren't two versions of coverage.
That meant C4 took Sky's feed, rather than employing an indie, and ensured the latter's talent, commentary and punditry was front and centre.
The whole broadcast acted as a showcase of Sky's sporting credentials, which were enhanced by the C4 ad inventory it secured as part of the deal. Throughout the day, it used C4 spots to promote its coverage of the imminent Ashes and the women's netball World Cup to 4 million sports fans watching free-to-air.
"Sky has pumped many hundreds of millions of pounds into cricket and isn't about to start giving it away on a whim"
Sky occasionally does this kind of sampling – by putting Premier League games on basic-package channels such as Sky 1, for example – and almost invariably generates customer upgrades as a result.
It is important not to read too much into this sudden burst of positivity around free-to-air cricket. Channel 5 has its daily highlights from the Ashes this summer and the BBC is back in the game with two men's T20 internationals between 2020 and 2024, and 10 games from the controversial The Hundred tournament that starts next summer. But this kind of limited live showcase may be the best yet for free-to-air.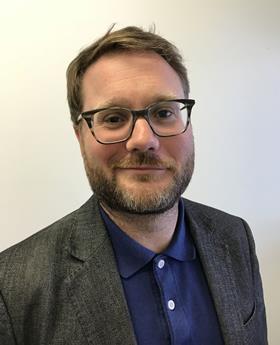 Sky has pumped hundreds of millions of pounds into cricket (and other sports) over the years and isn't about to start giving it away on a whim. A home World Cup comes around only once every few decades, and England making the final made this a once-in-a-generation event.
The Ashes could be poised at 2-2 as the final Test comes around, and the series hinge on day five – but don't expect C4 to pop up with live coverage.
Chris Curtis is the editor in chief of Broadcast