BSkyB has bought a complete graphics workflow and infrastructure system from Chyron that will be used to aid production of Sky Sports News.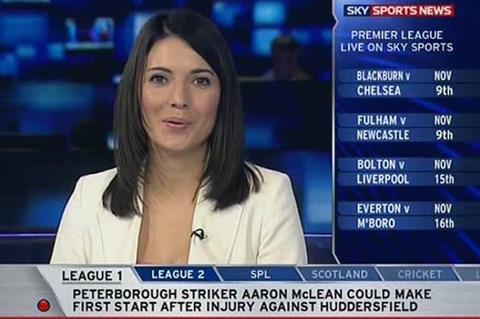 The kit will be installed at Harlequin 1, the new broadcast production facility currently under construction in Osterley, West London.
Sky Sports director of operations Darren Long said: "After assessing all graphics systems available on the market today, we have decided that Chyron will greatly assist our plans to improve our graphics workflow in the Sky Sports News facility. Chyron also gives us plenty of overhead for future expansion in our graphics workflow and design."
With low-power consumption equipment being used at the new centre to complement the building's energy-saving operations, the total power outage of the Chyron units is said to have been a deciding factor for Sky.
The OMS system will be integrated with Avid's iNews automated graphics playout and the Chyron HyperX3.
Harlequin 1 will provide studios, technical, and operational space for people in Broadcast Operations, Sky Sports, and Broadcast Technology.
Post-production and technical spaces will be centrally located with office space wrapped around the core.
Harlequin 1 is scheduled to open in 2011.