US cable network Starz has commissioned a follow-up to The White Queen from Company Pictures three years after the fantasy drama launched.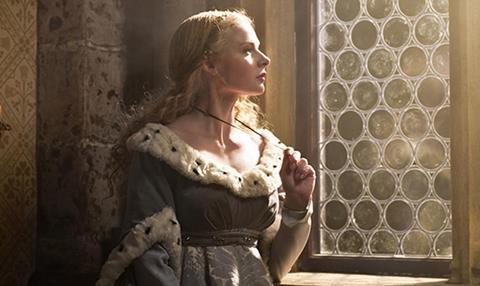 The broadcaster has ordered The White Princess from the All3Media-backed indie, after Broadcast reported that it was keen to develop a follow-up without the BBC shortly after the original aired.
BBC1 opted not to renew the 10-part after it entertained a consolidated audience of 5m (19.2%) in 2013.
However, the adaptation of the Philippa Gregory-penned novel performed well for the US broadcaster, helping it to attract female viewers to the channel.
The 8 x 60-minute follow-up, which was commissioned by Starz managing director Carmi Zlotnik, will offer a female perspective on the War of the Roses.
Writer Emma Frost, who adapted The White Queen, will serve as showrunner with Gregory as exec producer, alongside Playground Entertainment's Colin Callender and Company's Michele Buck. Lachlan MacKinnon (Burton and Taylor) will serve as series producer.
The show will film on location in Bristol and will air in 2017.
Zlotnik said the debut had been a "phenomenal performer".
"There is a dearth of programming that tells women's stories and The White Queen was embraced with great success by audiences worldwide," he said. "The passionate fanbase for Philippa Gregory's historical novels are undeniable and we are confident The White Princess will become the next must-see fandom drama series."