Boutique grading outfit Narduzzo Too has joined forces with picture and audio post facility Suite TV.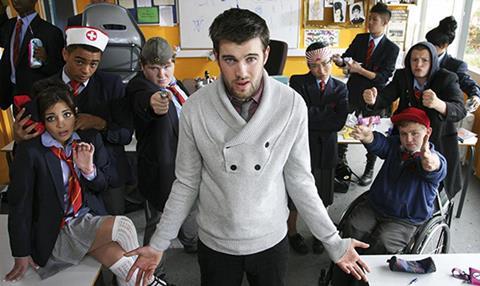 From this week, Narduzzo Too founder Vince Narduzzo will operate a recently fitted-out grading theatre at Suite's central London premises. The first project to be worked on by the two post providers as part of the venture will be the third series of Tiger Aspect's Bad Education for BBC3.
Suite managing director Shelley Fox said she hoped the "strategic alliance" would attract more drama work to the Newman Street facility.
"We have comedy covered, but we would like to do more drama, which is what Vince does so well. "We have been looking to expand our client base and Vince's reputation and experience in drama and documentary will provide a further incentive for productions looking for that extra magic."
Narduzzo's recent drama credits include BBC1's The Crimson Field and ITV's Prey.
In May 2012, Narduzzo Too formed a similar relationship with Goldcrest Post. However, audio specialist Goldcrest has since recruited its own picture post team in a bid to capture a slice of the features finishing market.
Narduzzo said: "We have been looking to establish a return to central London and Suite TV provides the perfect environment and culture."
The grading room at Suite will contain the same kit that is in place at Narduzzo Too's Canal Bank facility in Hertfordshire, including a Nucoda Film Master grading system and a Projection Design F82 projector, to allow work to move between the two sites.
Narduzzo Too will retain its base at Pinewood but will reduce its presence there following the tie-up with Suite.