Take 2 Film Holdings' (Take 2) lighting business has been sold by administrator KPMG to On Set Lighting for £420,000.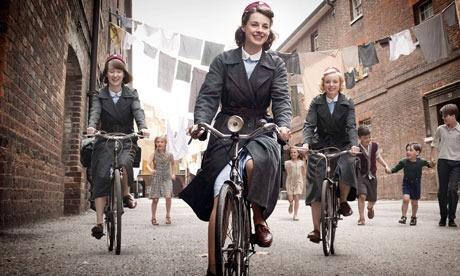 Take 2 entered administration in March. On Set Lighting was one of two parties that made an offer to KPMG to take on both the assets and staff of the company.
The deal includes the transfer via TUPE (Transfer of Undertakings, Protection of Employment) of 10 employees and an inventory of lighting equipment valued at £394,000, plus goodwill, contracts and orders, and vehicles.
Former Take 2 managing director Glyn Eldridge's company GJ Lighting also submitted an offer for the company.
In a statement, KPMG said: "Following due consideration, it was concluded that the offer from On Set Lighting, for the lighting business and assets, represented the best offer received by the joint administrators. On Set Lighting is not connected to the company or the directors."
On Set Lighting was inaugurated in February by Keith Hunt, a lighting gaffer, once of long-defunct hire firm VFG, who had previously worked on projects with Take 2. His credits include Call The Midwife (BBC) and Dark Angel (ITV), as well as commercials for Red Bull, Sony and Pepsi.
Hunt told Broadcast that in addition to the purchase of the unencumbered kit, he has taken on leasing liabilities for other lighting equipment and negotiated a short-term licence to trade from Take 2's Pinewood Studios office.
Hunt claimed to have spent £1m on the venture, which is backed by city investors, with a further £1m now available for new kit. He said: "I feel there is work out there for a non-corporate, medium-sized lighting business that does TV dramas, commercials and the occasional small fi lm. I will run the company in the same way as I would run a job: by providing a very personal service."
On Set Lighting will initially trade from Pinewood while a permanent home is sought, with Longcross Film Studios a likely destination.
It has also emerged that Take 2 entered administration with unsecured debts of £2.9m. Within that figure, £675,000 was owed to trade suppliers, including fellow hire companies, and £557,350 was owed to HMRC in unpaid VAT and PAYE bills. The figures were disclosed in the 'Joint Administrators' proposals' report compiled by KPMG.
The report also revealed that "it is anticipated there will be sufficient funds to enable a distribution to the company's unsecured creditors", although the amount won't be confirmed until the administrators "have completed the realisation of assets and the payment of associated costs".
Take 2's camera and grip assets were sold to Procam subsidiary Procam Take 2 Holdings in February. Since entering administration, Take 2 has been trading as T2 Realisations Ltd.