The company attempts to recreate the feeling of the Australian Open with AI, cloud, and 3D virtual experiences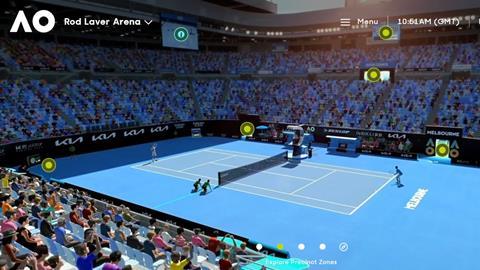 Infosys has created a series of virtual experiences to try and recreate the feeling of attending the Australian Open.
Using AI, cloud technology, and 3D virtual experiences, the company has brought a number of features to the Open - which is will be finishing at the end of this week.
For fans unable to watch on TV, there is the online scoreboard, which includes 3D Court Vision - allowing fans to watch a animated version of matches created with HawkEye technology with a data overlay for each shot.
In addition, fans can access content about what it's like to be a player at the competition through the AO Virtual Slam experience and AO Fan App.
The actual players and coaches can also access insight through the AI Video Analysis tool, which allows precise player and opponent assessment at a time when full coaching teams may not be able to travel to the tournament. It also allows coaches to provide guidance remotely from anywhere across the world by sharing live strategy notes in the app.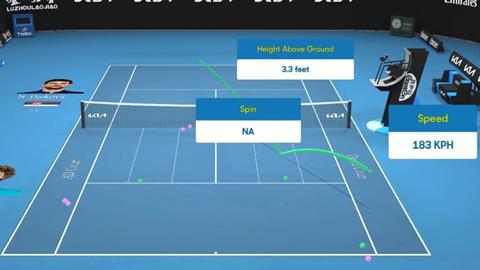 Also, AI Shot Of The Day uses machine learning to rapidly identify match highlights, using multiple data points that are objective (such as fastest serve) and subjective (player emotion, crowd reaction and cruciality of the shot in context to the match), to supply the AO media team.
Finally, there is the AO Virtual Hub, which consists of three zones, the Rod Laver Arena, AO Live Stage, and the Grand Slam Oval. It will be open to over 12,000 VIPs, partners, and sponsors around the world.
The Arena is a 3D virtual version of the famous stadium, where you can find current and ex-player interviews, highlights, and behind-the-scenes content.
The Live Stage includes access to live music performances and extra backstage content, while the Oval features a shop with Australian Open gear, masterchef cooking sessions, and networking.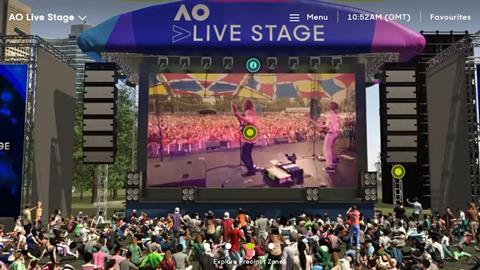 Chief revenue officer of Tennis Australia, Ben Slack, said of the innovations: "The past year has accelerated the need for meaningful digital engagement between the Australian Open and its fans, players, coaches, partners and the media. Our focus this year is delivering new digital experiences and insights that are accessible for everyone involved, regardless of where they are currently located.
"Having Infosys on board as our digital innovation partner for the third year running has allowed us to optimise engagement with all our stakeholders, not only our fans, players and coaches but our broadcast partners and sponsors as well. Despite access restrictions this year the team has excelled, enabling us to continue delivering new and improved digital experiences for this year's tournament."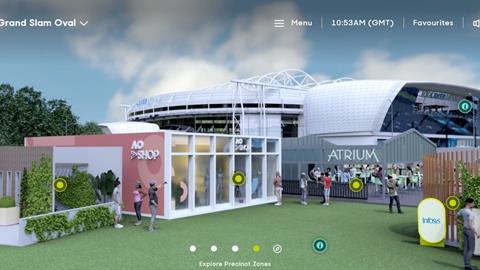 Andrew Groth, senior VP and regional head at Infosys Australia and New Zealand, added: "As we know the pandemic has forced many organisations to change tack and adapt quickly. Through our ongoing partnership with Tennis Australia, the AO has been able to seamlessly meet the changing needs of their audience while continuing to push the boundaries of what's possible with new digital experiences."