Industry scheme for women working in broadcast tech roles is pairing up 30 mentors and mentees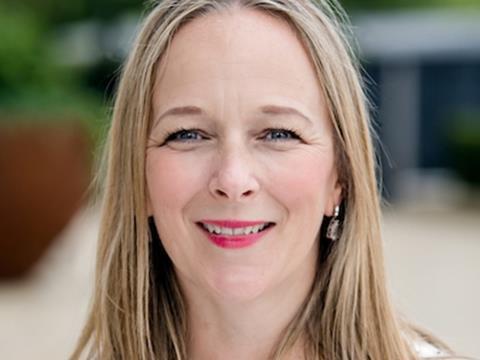 Gender diversity group Rise has announced the pairings of mentees and mentors for its third annual mentoring scheme.
It has also revealed the first year of the scheme in the APAC region.
Each mentee receives 12 hours of one-to-one time with their mentor; the opportunity to meet the mentee group on a monthly basis; as well as networking events, workshops, and seminars throughout the six-month programme. These will be delivered digitally until the lockdown lifts.
Rise received more than 60 applications for the mentoring scheme, which is open to women working in broadcast tech roles.
Carrie Wootten, director of Rise (pictured above), said: "We know the support provided through the programme is needed now more than ever and are delighted to be supporting 30 women from across the sector. We have also been able to launch an APAC mentoring scheme this year based in Singapore and run by Nancy Diaz Curiel."
The mentor/mentee pairings for 2020 are:
• Fiona Burton, Head of Post Production and Engineering EMEA for A&E Networks, will mentor Victoria Jameson, Inside Sales, Avid
• Carolina Santos, Head of Broadcast at ATP Media, will mentor Hannah Davy, Project Engineer from Cerberus Tech
• Paul Griffiths, Director of Post Production Technology at The Walt Disney Company, will mentor Lauren Smithers, Head of Post Production UK, Argonon
• Lisa Collins, Head of Marketing for IABM, will mentor Laura Light, Marketing Manager at Object Matrix
• Natascha Cadle, Creative Director and Co-Founder of Envy Post Production, will mentor Lynn Marcus, Financial Controller, M2A Media
• Anna Lockwood, Head of Global Sales at Telstra Broadcast Services will mentor Hannah Price, Business Process Manager, ES Broadcast
• Sadie Groom, Rise Founder and Managing Director at Bubble Agency, will mentor Sophie Finlay, Resource Bookings Coordinator, Timeline Television
• Marina Kalkanis, CEO at M2A Media Ltd will mentor Joanna Taylor, Software Engineer at Sky
• Catriona Tate, Business Development Director at Simplestream will mentor Laurissa Yeung Shea, Business Analyst at Discovery
• Anne-Louise Buick, Vice President of Global Field and Channel Marketing at Avid will mentor Bélen Arronte, Regional Marketing Lead Media Solutions, Sony Professional
• Stuart Burrows, Infrastructure Design and Integration Manager, Red Bee Media, will mentor Urszula Czarnota, Project Manager at ABS Broadcast
• Lisa Lavender, Operations Director at The British Arrows will mentor Bethan Wilkin, Head of Content Delivery, ITV
• Kate Wendelboe, Senior Strategy Manager – Ventures, BT will mentor Peggy Rieckmann, Client Services Manager, Vubiquity
• Kathryn Lancaster, Graphics & Data Solutions Support Manager, Sky will mentor Nicola Parr, Main Station Design Engineer, Arqiva
• Allison Coucher, Service Strategy Manager, Sky will mentor Sophia Hazari Transmission Lead, Discovery
• Ian Wagdin, Senior Technology Transfer Manager, BBC R & D will mentor Sneha Gopee, Media & Broadcast Design Specialist, BT Media and Broadcast
• Katie College, Senior Communications Manager-EMEA for Blackmagic Design will mentor Fionnuala Walmsley, Account Executive, Bubble Agency
• Olive Perrins, Head of In Home Experience Sky will mentor Jessica Milverton, Broadcast Media Manager, Channel 4
• Tracie Mitchell, Media Technologist, Sensore Consulting will mentor, Laura McManus, Programme Operations Executive, BBC Studios
• Nicki Fisher, EMEA Sales Director at Clear-Com, will mentor Katia Florescul, Sales and Marketing Coordinator, BASE Media Cloud
• Roisin McKeniry, Head of Production Technology, Timeline Television will mentor, Emily Bergun, Associate Broadcast Support Engineer Sky
• Sinead Greenaway, Chief Technology and Operations Officer, UKTV will mentor Rosanna Prada, Broadcast Engineer, DAZN
• Colleen Relle, Freelance Vision Mixer will mentor Karishma Bolakee, Freelance Vision Mixer
• Kylie Jenner, Freelance Director will mentor Hayley Webster, Multi-Camera Automation Director at Sky News & Vision Mixer at Sky Sports News
• Gemma Knight, Director, BT Sport will mentor Sarah McLaughin, Replay Operator & Junior Director, PSA World Tour
• David Joel, Client Services Director, Vubiquity will mentor Saskia Hook, TV Outside Broadcast Product Manager, BT Media and Broadcast
• Claire Harvey, Key Account Manager at Red Bee Media, will mentor Nicola Stansfield, Video Operations Manager, The Financial Times
• Sharifah Ahmad, Marketing Communications Manager, Torque Video Systems, will mentor Lee Yee Lim, Sales Administrator, Ideal Systems (Singapore) Pte Ltd.
• Shad Hashmi, Senior VP, Digital Development Global Markets at BBC Singapore, will mentor Rosa Pereiro, Solutions Director for Asia, Brightcove
• Peter Bruce, Director IABM APAC, will mentor Rosa Monica Cangco, Lead Engineer, Benchmark Broadcast Systems