Kieran Kunhya of Open Broadcast Systems, explains why 5G will have such an impact on live production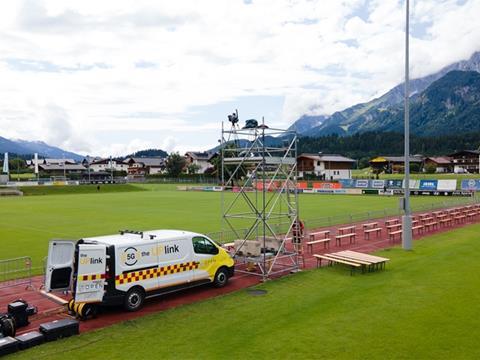 For many years, live video contribution has meant the need for masses of equipment such as satellite vehicles and often huge amounts of time spent in setup.
This is challenging at the best of times, but during the pandemic, it became an even bigger problem, with constantly shifting schedules and pressure to minimise the number of people needed on site.
This has certainly accelerated the move to IP for video contribution, enabling teams to setup in minutes, while minimising the number of staff needed on site and only paying for what they use.
With often small teams on site, they need a way to reduce complexity and make it as efficient as possible. 5G will be pivotal in enabling that.
To understand the benefits of 5G, we must first look to 4G. This has already had a big impact in newsgathering, especially for reporters in the field. 4G 'backpack' solutions have provided a cost-effective solution for newsgathering but they have not replaced satellite in other domains such as sport.
This is primarily due to 4K using adaptive bitrate techniques which affect quality. This might be acceptable for short news reports from the field but isn't suitable for sport or other premium broadcasts. Watching a several hour sporting event repeatedly change in quality would likely be pretty jarring for viewers.
Also, from a technical standpoint, sporting content needs to be high quality at source as it may be re-encoded many times during editing or primary distribution to rights holders.
Another major challenge with 4G remains the fact there are some places still where 4G is either not available or not totally stable.
4G is also challenged with latency, something that needs to be as low as possible for remote production. That is one area where 5G gets really exciting.
By mid 2021, all the major networks had announced 5G services in the US and UK. While we are still a number of years away from widespread rollout, it is gaining pace. In the recent Ericsson Mobility Report, it was estimated that by 2027 around half of all mobile subscriptions will be 5G with numbers expected to reach 4.4 billion.
As the rollout continues, 5G promises a number of things that will be extremely attractive for video contribution, delivering all the benefits of 4G and a whole lot more. Firstly, it is set to reduce latency to as little as 1ms, comparable or better than fixed fibre services.
When compared with satellite, which has a latency of over 500ms, 5G looks very promising. Like satellite, 5G also delivers huge bandwidth. This means that broadcasters can suddenly enable remote production over mobile networks with extremely high broadcast quality. Broadcasters will also have extra bandwidth that can deliver, for example, extra camera angles or engaging experiences.
Far from replacing other technology, 5G works best hand-in-hand with it, with mobile networks handling one hop, and other methods the other.
Satellite is particularly good for getting video feeds quickly distributed to multiple takers thanks to huge capacity and wide coverage, so this combination works particularly well.
As 5G continues to roll-out, it has the potential to enable low-latency, high-quality broadcast quality video from anywhere. 5G promises to deliver an interesting future for the world of video contribution, bringing with it new technology and developments, as well as paving the way for future generations of connectivity from 6G and beyond.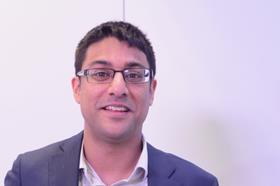 Kieran Kunhya is CEO of Open Broadcast Systems