Pact has heralded a victory after culture secretary John Whittingdale decided against making changes to the terms of trade.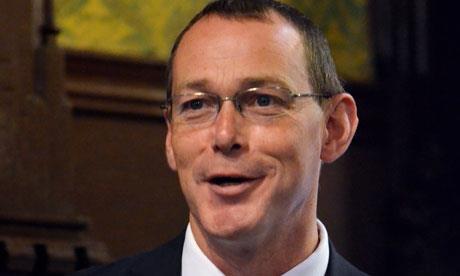 Whittingdale surprised the industry in September last year when he asked Ofcom to conduct a review of the commercial terms, to discover if they remained fit for purpose.
The media regulator reported back just before Christmas, but Whittingdale has kept the production community in limbo since then.
He revealed his decision to leave the terms of trade untouched in a written response to a question from Jesse Norman, the chair of the Culture, Media and Sport Committee.
"I have considered carefully Ofcom's report on the television production sector and decided that the regulations continue to be effective and play a key role in supporting a diverse and vibrant production sector," Whittingdale said. "We have therefore decided to make no change."
Pact chief executive John McVay said he was "very pleased" with the outcome. "In spite of a constant complaint to change the terms of trade by Channel 4, he [Whittingdale] has decided that they are not only meeting their original purposes, but also remain necessary in today's fast moving UK market," McVay said.
Pact chair Laura Mansfield added: "The secretary of state has shown that he not only makes informed decisions based on evidence, but that he also backs small businesses like mine across the UK."
C4 blow
The decision is a blow for Channel 4, which has been the most vociferous and high-profile advocate for changes to the commercial terms.
It proposed a "sliding scale" vision for terms of trade, with indies qualifying based on their size as well as their ownership. It also believed that rights limitations around the volume of repeats and lack of guidance on VoD are out of kilter with the way in which viewers expect to consume content.
Channel 5 also pushed for change and mooted a threshold that would grant favourable terms to SMEs. ITV said there was no need for an overhaul, while the BBC ceased lobbying on the issue after prioritising securing approval for BBC Studios
Ofcom review
Ofcom's review of the production sector concluded in December that it did not see a major case for change", adding that the government would have to determine the trade-offs of any reform "on the balance of associated risks".
This followed a similarly carefully worded conclusion in the PSB review in July last year, when the media regulator said the current system "appears to be functioning effectively" and that production is "still overwhelmingly dictated by what the PSBs want to commission".
Interestingly, given the high-profile scuffles between Pact and C4, Ofcom revealed in December that all stakeholders "have for the most part said that they would be content with the broad status quo or, if they have proposed amendments, portrayed these as improvements rather than necessary".