The Forest is a brooding French noir about a small community dealing with a spate of disappearances.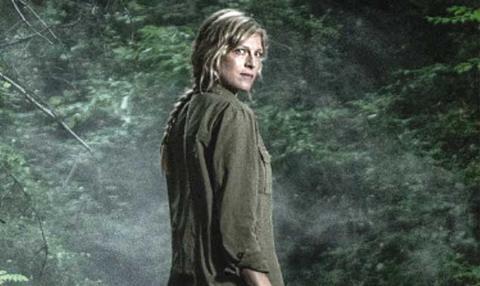 THE FOREST
Distributor APC
Producer Carma Films
Length 6 x 60 minutes
Broadcaster France Télévisions
Eve is a teacher in a small town surrounded by a deep forest, where she and her mother disappeared when she was a little girl.
She was found two years later but her mother remained missing and Eve had no recollection of what happened to either of them.
Twenty years later, a teenage girl from Eve's school goes missing after wandering into the forest, sparking a spate of disappearances, suspected rape and murder.
Executive producer Christophe Carmona says writer Delinda Jacobs (Death In Paradise) came to him about four years ago with an idea for a one-off drama about a woman who had been lost in the forest as a child.
The idea grew into a mini-series as Jacobs and Carmona wanted to make the community a bigger part of the story and explore the relationships between parents and their children.
"We decided it could go beyond the idea of young girls disappearing and being found dead and raped. It's a bigger story about the relationships within the families in this community," Carmona says. "We wanted the viewers to be immersed as deeply as possible into this reality."
Emmanuelle Guilbart, founder of About Premium Content, which is distributing the show, likens it to Kudos' ITV drama Broadchurch, but says it has the extra appeal of using the forest as a unique setting and exploring bigger themes in modern life.
She says the way the drama explores themes around modern teenage behaviour, such as seducing older men or testing boundaries with adults, adds an extra dimension to the story.
Guilbart hopes the show will appeal to a broad audience and says she will be targeting mainstream channels, noting that there has been a lot of interest already from the types of broadcasters that picked up Broadchurch.
"There's a danger in making that comparison because, of course, this is a unique and different show, but I think it will appeal to the sorts of broadcasters that had success with Broadchurch," she says.