Titles for a show in which architect George Clarke helps to restore and convert historic properties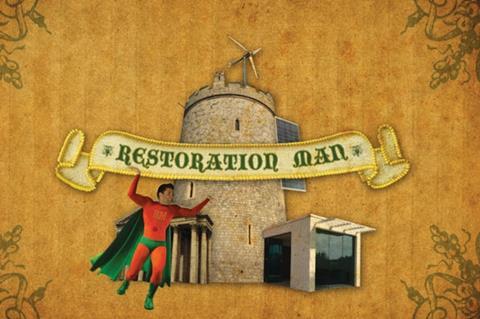 Client Tiger Aspect
Design Molinare Graphics
Brief To create titles for a show in which architect George Clarke helps to restore and convert historic properties.
How it was done Rough storyboards matching the script were used to form the basis for a 'paper cut-out' style of animation that illustrates the history sections of the programmes. Shake and After Effects were used. Animated
architectural drawings were created in Maya and composited using Avid DS.
Watch it From 21 March on C4