From Animal Kwackers to The Young Ones, the Broadcast team name the programmes that had the biggest impact on them
LOU GRANT - CBS/CHANNEL 4
(1977-1982)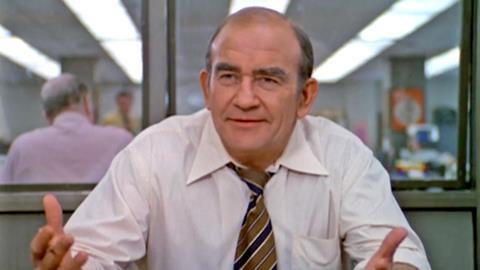 Growing up on a council estate near Dunstable, television offered me a window onto a world I knew nothing about. I didn't know anyone who worked on newspapers, but I knew the LA Tribune's city editor Lou Grant.
Ed Asner's grouchy but straight-talking newspaper editor sent his young reporters out to deliver big stories against the odds – but he always had their back. Most weeks, as deadlines loomed, they got their scoop.
Lou helped give me the confidence that this was the job for me. I told my dad, who wanted me to join the local printing works (good money in print in those days), that I wanted to write stories, not print them. He shook his head.
A few years later came Network 7, again on Channel 4 – a very British show but with its own take on TV reportage, with young presenters who didn't speak with cut-glass accents. It was live, irreverent, risky and cool. The likes of Magenta Devine, Murray Boland and Tracey MacLeod made journalism feel exciting and accessible.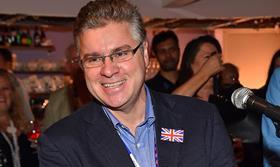 Both shows set me on a path to working in media. They have a lot to answer for. ­
Conor Dignam Chief executive, MBI, and former Broadcast editor
JOKING APART - BBC2
(1993-1995)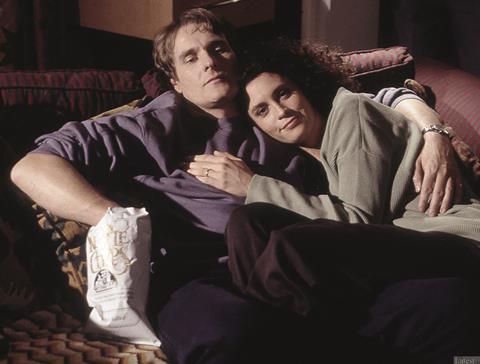 Steven Moffat's unheralded series was a contradictory masterpiece: a rom-com about divorce; a black comedy punctuated with high farce; and a traditional studio sitcom that messes around with narrative structure.
Each ep kicked off with witty, hapless writer Mark (Robert Bathurst) telling a fantasy stand-up audience, "My wife left me…" and alternated between his exciting, acerbic courtship with the spiky Becky (Fiona Gillies) and the aftermath of their painful break-up.
There was loads of sex and silliness as the episodes invariably snowballed out of control. I was an angsty 16-year-old with a TV in my bedroom for the first time, and I was hooked. Here was a show that had belly laughs and bleakness, that offered a glimpse into complicated, adult relationships and said something about comedy itself.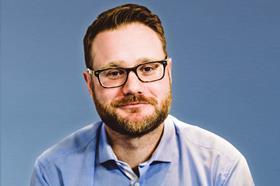 Joking Apart is about having the ability to laugh a girl into bed, and the inability to spot when the joke's on you. Post-Press Gang and pre-Coupling, Joking Apart has fallen down the comedy cracks – but I'll always love it.
­Chris Curtis Editor in chief, Broadcast
GARTH MARENGHI'S DARKPLACE Channel 4
(2004)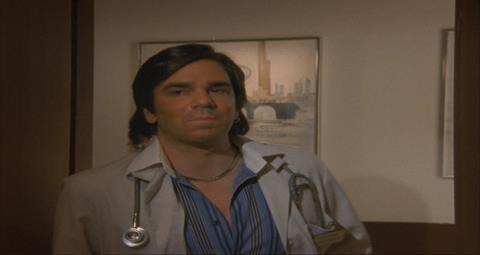 I clearly remember having my mind blown when I stumbled across Garth Marenghi – author, dreamweaver, visionary – in a late-night slot on Channel 4. I'd just started university and bad Dean Lerner and Rick Sanchez accents would reverberate through my student halls.
For me, the show represents everything C4 was in the early 2000s: mad, edgy, confident and – above all else – ridiculously funny.
You won't find something remotely as bold these days – I cannot imagine any current commissioner ordering a comedy about a fake action-medical-fantasy-something-or-other show supposedly being broadcast after decades collecting dust, whose production values are deliberately rubbish and dialogue purposefully painful. I just can't.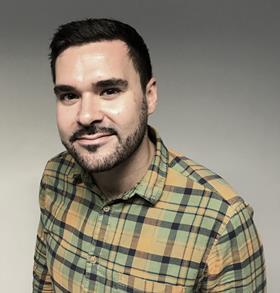 Plus, it launched the careers of Richard Ayoade, Matt Berry and Alice Lowe. It's a travesty that Matthew Holness hasn't reached the same heights. His idiot horror author alter-ego even taught me a career lesson: "Listen, I'm a writer. If I want to start a sentence with a full stop, I will." .Golden. ­
Jesse Whittock Insight editor
SHERLOCK - BBC1
2010-2017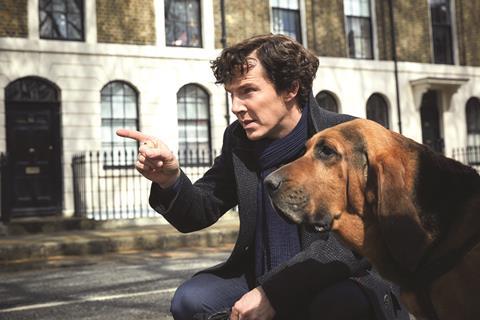 In a previous life, before Brexit and Netflix, I moved to the UK and took a job in a pub. Life was good, but it was without television. It wasn't a conscious choice at first, merely a finance-dictated decision, but as time passed, I started to really enjoy not having a TV.
When the BBC iPlayer launched, I was finally able to watch something but, frankly, I felt there wasn't a lot I was missing out on. That is, until Sherlock's first episode landed.
I had never seen a more brilliant show – it was so exciting and quintessentially British that it confirmed my love of life in London (which it makes look beautiful). It made me go out and buy a television big enough to watch it on properly.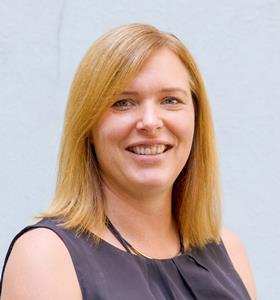 So thanks to Hartswood Films, Steven Moffat, Mark Gatiss and co for introducing me to, and subsequently educating me in, the ways of the UK television industry. The Baker Street duo's adventures have had far reaching consequences, of which I am still thankful daily.
­Alex Zeevalkink Publisher, Broadcast Intelligence
THE LARRY SANDERS SHOW - HBO/BBC2
(1992-1998)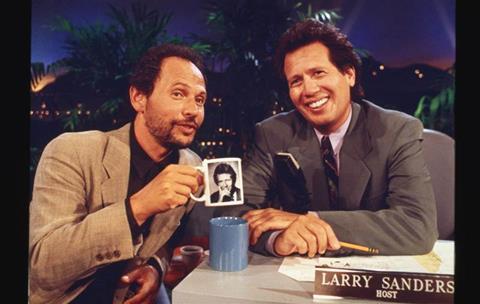 Garry Shandling's magnum opus prepared me for the dysfunctional family set-up of the modern workplace.
While on a placement at an indie, I saw the daily stress of production, office politics and occasional ego-fits amplified in Larry Sanders' single-camera backstage backstabbing and on-air tension under the glare of the in-show chat show's studio lights.
Never had a show about insincerity felt so real: Larry, sidekick Hank and producer Artie are monsters but never caricatures, and the real contract strains between Shandling and HBO in later series only added to its authenticity.
Its lacerating cocktail of venal, profane cynicism and proper gags anticipated everything from Curb Your Enthusiasm and 30 Rock to The Thick Of It. Not to mention David Brent's 'don't sack me' scene, ripped straight from Hank's darkest moments.
Miraculously, it sticks the landing: the hour-long finale is a barnstorming roll of greatest hits from a squirm-inducing David Duchovny to a brutal Jim Carrey, capped with what counts as a bonding moment for its central trio.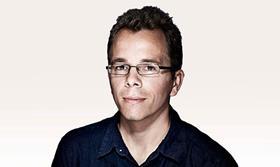 Their bitter howls of despair and drunken recrimination mask the shared bonds underpinning their dynamic as they wake up to the prospect of the void that awaits once their viewers have, in their parlance, flipped. ­
GAVIN AND STACEY - BBC3/BBC2/BBC1
(2007-2010)
The number of times my mum (who could give Pam a run for her money) has tagged me in Gavin And Stacey Christmas special memes on Facebook is reaching the hundreds. I've watched the series so many times I can quote entire episodes from memory.
In the decade since Nessa decided to ditch Dave Coaches at the altar for Smithy, my love for the programme hasn't dwindled.
In making everyday life hilarious, James Corden and Ruth Jones made my life feel hilarious too. It's a comfort watch, a programme that makes me feel at home.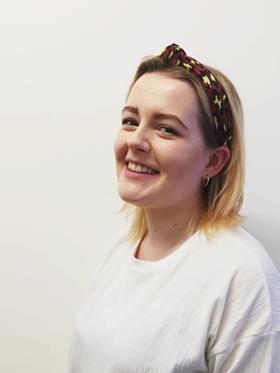 When I was travelling a few years ago, I spent a lonely Christmas in France up a mountain with limited wi-fi to Skype my family. Rewatching the 2008 Christmas special in a lonely bunk bed and reliving Pam and Smithy's inability to accept that Gavin was going to move out, I didn't feel as pathetic for feeling lonely without my family around me.
This Christmas Day, I know what I'll be watching with my Mum… and a mint Baileys, of course.
­Alice Redman Media researcher, Broadcast Intelligence
DROP THE DEAD DONKEY - Channel 4
(1990-1998)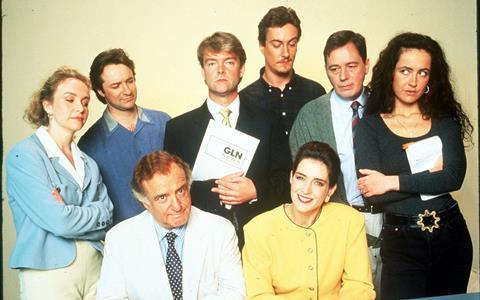 A newsroom run by a spineless editor beholden to robotic bosses spouting management-speak and populated with hacks who never let the truth get in the way of a good story: not Broadcast Towers but Globelink News, the fictional TV news company in Drop The Dead Donkey.
Across six series, Andy Hamilton and Guy Jenkins' studio sitcom opened the eyes of an impressionable youngster (me) not only to the corporations behind the news but the cynical tone in which it is sometimes assembled.
The fast-turnaround nature of the writing, with gags added right up to broadcast, lent it a topicality that has remained sadly underutilised in scripted comedy. It gave the ensemble cast the chance to deliver a barrage of withering criticism about politicians of all stripes and the way the biggest news stories were covered and shaped by the media.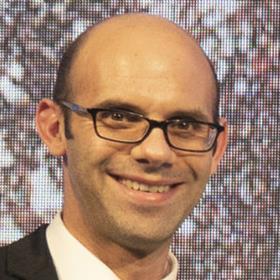 Globelink closed down, but 20 years on, megacorps still run our media. Drop The Dead Donkey's bleak outlook continues to cast a long shadow. ­
Alex Farber Deputy editor
FRIENDS - NBC/Channel 4
(1994-2004)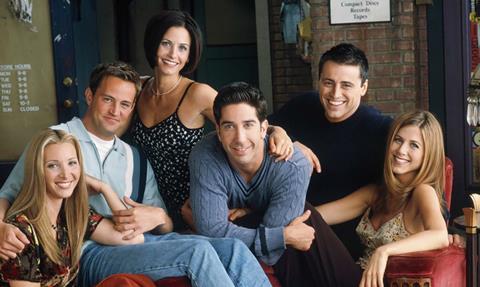 As a comedy lover, I am sometimes asked what my favourite sitcom is. I always greet this question with a slight pause… as I consider whether to say something cooler and edgier than the truth. Because the truth is it's Friends. Always Friends.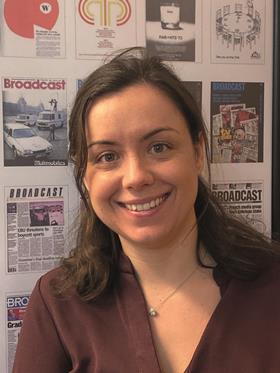 The ferocious gag rate that blasted across 10 series made me realise what I am looking for in a comedy and in life, and it turns out it is simple: to laugh. As a teenager, there was only one show my parents would find me watching again and again, no matter the series, no matter if I'd watched the same episode the week before.
Seeing real friends just got in the way. When that cast and crew came together, I believe they created something magical – and I really hope an ounce or two of that comedy magic has rubbed off on me. ­
EASTENDERS - BBC1
(1985-present)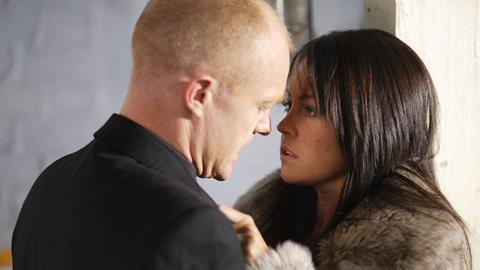 Between the turn of the Millennium and circa-2012, I must have watched about 2,000 episodes of EastEnders.
Missing it was a sin, and the gaping holes in the Wednesday and Friday schedules (later, thankfully, just Wednesdays) were much the worse for it.
From the day my Enders-obsessed mum gave me the greenlight to watch alongside her, I made the conscious decision to immerse myself fully in the goings-on of Albert Square.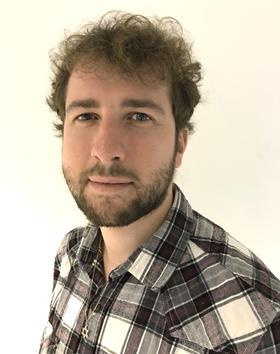 I will never quite be able to put my finger on why I loved it so much but the feeling of escape combined with the relentless realism on screen was certainly a key factor.
From Kat Moon's "You're not my mother!", to Stacey and Max's affair, most of my top TV moments came in the seconds before the closing 'doof doof '. The soaps are life-shaping – and are anything but 'trash TV'. If that's your argument, leave it out – it's not worth it.
GIRLS - HBO/Sky
(2012-2017)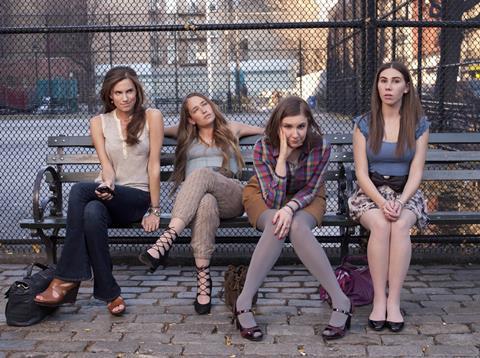 My youth was misspent watching American shows on websites that left my laptop riddled with viruses. But one show I considered worth the damage was Girls.
Lena Dunham's drama perfectly straddled aspiration and relatability. I felt the characters' sadness and a similar – thankfully not identical – crushing confusion of youth. And if I was ever going to have a breakdown, I wanted to have it on the steps of a New York brownstone.
Dunham was integral in shaping my developing views on gender on screen. Her realistic and pointedly unsexy approach to nudity was, in my mind, nothing short of a feminist miracle. I would go on about it to friends: "No one wants to see it! But she does it anyway! How brave!"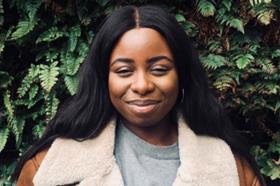 It had an impact on my real life too, as in school I assumed an affected openness and burdensome vulnerability in the mould of character Hannah Horvath. Problematic as it may be in hindsight, long live Girls. ­
SPOOKS - BBC1
(2002-2011)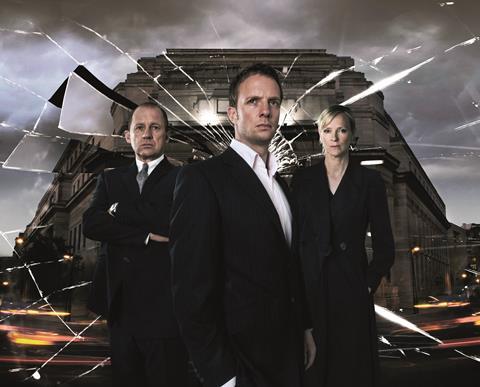 Having exhausted Morse, Frost and Taggart, crime thrillers were starting to feel moribund at the start of my teenage years.
Jack Bauer and 24 had whetted the appetite for multi-episode, fast-paced counter-terrorism series, packed full of M Night Shyamalan-worthy twists, but the BBC changed the game with Spooks.
It proved you could bring spy worlds to the small screen in an edgy way. The acting talent alone was UK royalty: Matthew MacFadyen, Keeley Hawes, David Oyelowo, Hermione Norris, Nicola Walker, Rupert Penry Jones and Richard Armitage – the list is endless.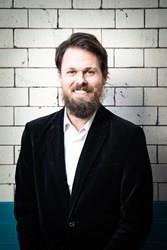 I was 13 when it premiered and it fast became a fixture of my cultural education, so it felt symbolic when the last episode aired on my 26th birthday.
Yes, it was OTT; yes, it probably gave a cavalier impression of the work done by MI5; but every series was a brilliantly crafted romp, and can easily be seen as a forerunner of Line Of Duty.
Anyone who's seen the scene with Gemma Jones and a bladed garrotte wire will know how eye-popping it could be.
­John Elmes, International editor
MULTI-COLOURED SWAP SHOP
BBC1 1976-1982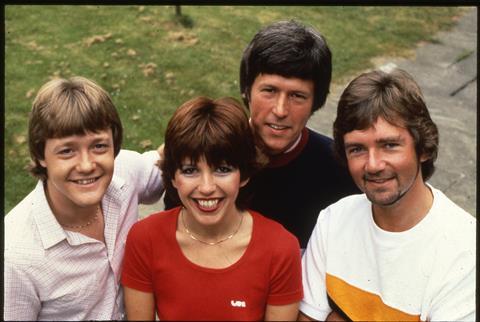 Saturday morning television in the early 80s: you were either Team Tiswas or Team Multi-Coloured Swap Shop. Tiswas was bonkers and great fun, but being a boring git, I preferred the sensible order served up by the Beeb.
Swap Shop's heady mix of special guests and cartoons, plus the excitement of whether anybody had a Scalextric they wanted to swap, ignited my fascination with television.
Radio 1 DJ Noel Edmonds (whatever happened to him?) hosted, while Maggie Philbin and John Craven co-presented with Keith Chegwin on location.
I secretly harboured the hope that Chegwin would rock up in my home town but he was always seemingly located in a deserted car park in a northern rugby league town.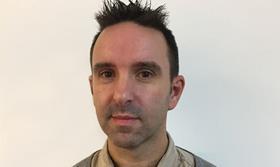 I later learned this was no accident as the OB truck would be used by Grandstand in the afternoon. We didn't play rugby league in Essex. Dream crushed.
­Paul Weatherley, Online content editor
THE YOUNG ONES - BBC2
1982-1984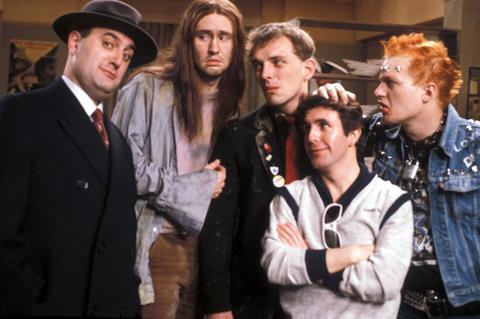 Anarchic, surreal, full of toilet humour and cartoon violence, it's impossible to overstate just how much The Young Ones meant to me as an 11 year-old in 1982.
It was the funniest thing I'd ever seen by far. My friends and I would tape every episode on our new-fangled VHS recorders and watch them again and again until we knew them off by heart – 'Oh, have we got a video? Yes, we've got a video!' – then torment our teachers by shouting out the lines in class.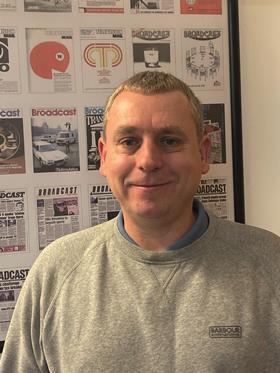 It broke all the rules of sitcom: characters would talk to camera, it would cut to puppets of talking vegetables and every week, a band would appear from nowhere – 'Amazulu? Is that right? I'm a Glaswegian.'
At a time when most comedy on the box was of the old-school variety – stand-up comedians in bow ties telling jokes about their wives and mothers-in-law – The Young Ones was vital and unique. ­
Dominic Needham, Production editor
THE INBETWEENERS - E4
2008-2010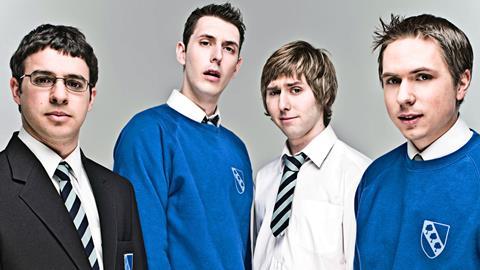 Juvenile, cringe-worthy and crude, The Inbetweeners is everything you don't want to admit your teenage years were like. Ideally, I'd say that E4's grittier Skins was more in keeping with my lifestyle, but a quick scroll through my 2010 Facebook profile would reveal that to be a total lie.
There was something special about watching romantically forlorn Simon try and fail to win Carly's affections, or Will calling his mum after a spliff, that rings painfully true.
Although the hapless lives of four middle-class males is not a perfect representation of my own upbringing, it always provided some solace. No matter how awkward or confused I felt, at least I didn't shit myself in front of an entire exam hall. ­
Heather Fallon, Media researcher, Broadcast Intelligence
ANIMAL KWACKERS - ITV
(1975-1978)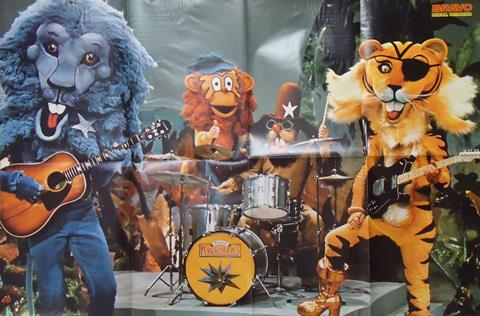 I was eight years old at the height of my fondness for Animal Kwackers. Clearly, Boots and Twang were my favourites as I'd coloured in their pictures on the double album gatefold sleeve of the soundtrack, leaving Rory and Bongo for another day that never came.
Rory, ostensibly the lead singer of a beat combo seemingly designed to scare kids witless, was especially creepy looking.
For the uninitiated (I suspect there are many), Animal Kwackers was a four-piece band of aliens who descended a fireman's pole that slid out from the bottom of a record-shaped 'starship'.
Once on Earth, they'd belt out a classic rock cover, often a Beatles tune. Their Lucy In The Sky With Diamonds best nailed their seriously tripped-out 'appeal'.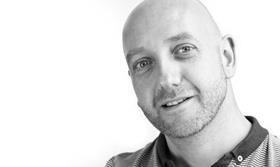 Song done, Rory swapped his guitar for reading glasses to tell us a story, the band livening up the usually decidedly odd tale with an (often actually not too bad) original number. One more cover and then the Kwackers flew back to wherever they were from. They don't make 'em like that any more. Which is perhaps for the best.
­Jake Bickerton, Sport and tech editor
THE WEST WING - NBC/Channel 4
(1999-2006)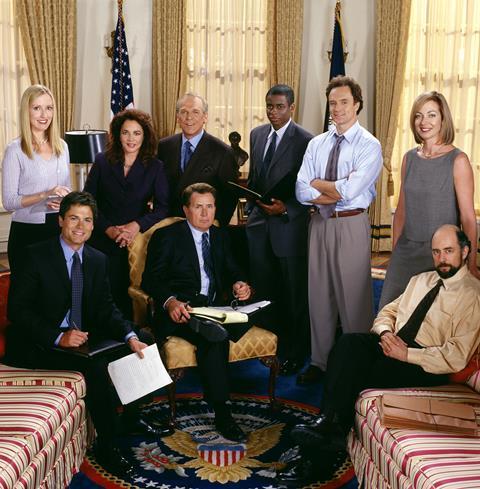 Ironically, the show that shaped me in fact took away my budding ambitions to follow in Toby Ziegler's shoes and become a political speechwriter.
My addiction to The West Wing led to me getting a 'U' in my final A-level US politics exam for mistaking its plot for genuine American political events.
It's a show I share with my mum after she gave me the entire series DVD box set to help with revision. The series marked our first foray into binge-watching and reminds me of many late nights staying up with her watching the gang solve issues like North Korea, the oil crisis and Israel-Palestine.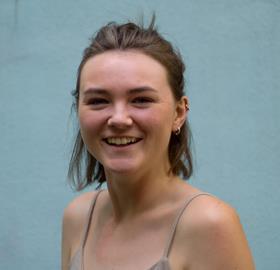 The West Wing now acts as a safety blanket to shelter from reality. The fictional presidency of Jed Bartlet allows me to step back and pretend the world will survive in the safe hands of Martin Sheen and NBC. ­
Hannah Bowler, Senior media researcher, Business Intelligence