Pitched as "Friends meets Skins", The Specials is a docusoap with a difference. All five of the housemates have learning disabilities – four of them Down's Syndrome.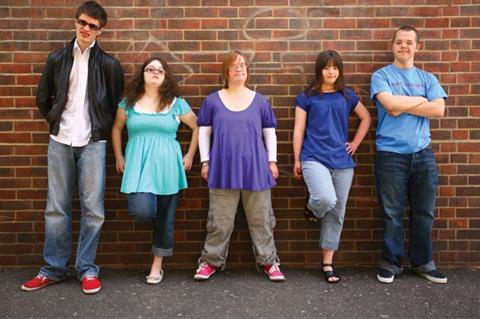 Lucy, Lewis, Sam, Megan and Hilly have been friends since early childhood. Now aged 19 to 23, they've decided to live together as they enter the world of work and adult relationships.
"It's unusual in that people with these sorts of disabilities tend to live in a big home and wouldn't necessarily have any other connection with each other, but these friends have so much shared history," says Katy Lock, a producer/director who has
worked on Channel 4 disability strand The Shooting Party.
Lock originally developed the series as a potential TV pilot but decided to fund it herself as a 10 x 10-minute weekly web series. She hopes it will break down barriers by concentrating on the fun side of the housemates' lives rather than the "worthy" approach often taken by TV.
Viewers will see them holidaying in Malta, watching the Lady Boys of Bangkok perform, and partying into the small hours once their support workers have retired for the night.
Production company Kada Films
Producer/director Katy Lock
Web developer Daniel May
See it www.the-specials.com (from 4 September)