ITV's The X Factor has been given a technical production overhaul for series seven, with the auditions, bootcamp and judges' houses stages of the show being shot in HD using a flypack OB-type set-up and fibre connectivity.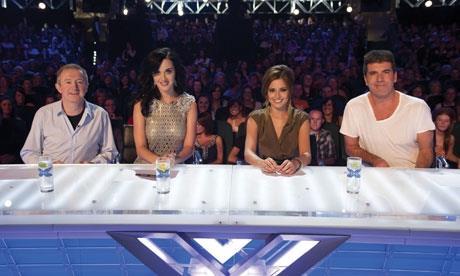 The show's equipment supplier, HotCam, has spent £1.2m on kit for the Talkback Thames and Syco production, which will be broadcast in HD for the first time.
The crew has switched from Digibeta to a custom-built, 12-camera tapeless set-up that features Sony XDCam PDW F800 camcorders and Sony EX3s with Nano Flash drives.
The workflow sees a data manager transfer all footage to XDCam disc before it goes to post-production.
Telecast CopperHead rack-mounted fibre systems are being used to send pictures from the venues and locations back to flypack galleries installed in adjacent rooms or temporary offices.
HotCam managing director Trevor Hotz said: "We're doing huge venues such as the O2 that require massive cable runs, which would be difficult with copper. Cable runs with fibre can happily be up to at least two kilometres long, which means we can set up in these venues exactly the way the production wants us to. This way we are effectively turning PSC cameras into a very fast rig and de-rig OB."
Executive producer Andrew Llinares said: "We've always resisted trucks. This [set-up] stays true to our values, which are similar to documentary."
The purchase of the XDCam PDW F800 shooters was aided by Fineline Media Finance.
Series seven of The X Factor starts on ITV later this month.