"It is always gratifying to monitor someone's progression."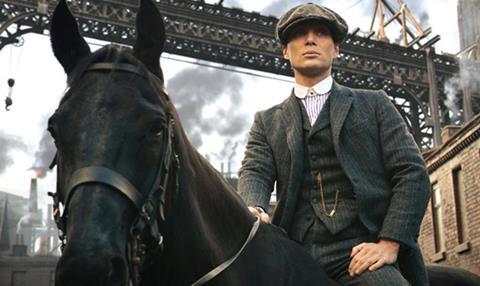 FAST FACTS
Number of employees 96 (45 full-time)
Owner Endemol Shine
Key shows Peaky Blinders; Drunk History; Ripper Street
Managing director (years in position) Sophie Clarke-Jervoise (4)
KEY PERKS
Friday early finish/drinks; annual company gathering; fundraising events
Sophie Clarke-Jervoise, managing director
How do you spot talent and develop members of the team?
A placement on our six-month runners' scheme will usually secure work on a Tiger Aspect production, and it is always gratifying to monitor someone's progression.
Thom McNally went on to work as a floor runner in drama and recently returned to us as third assistant director on Benidorm series nine.
Avril Spary, who joined us in 2009 as a comedy development executive, helped create returning series such as Murder In Successville, which she now produces.
Ben Rogers, a 2016 Broadcast Hot Shot, joined as a development producer and has since produced three series of Comedy Central's Drunk History.
How do people get a foot into your company? What is your approach to apprenticeships and mentoring?
All roles, including in-house runners, are advertised on the Tiger Aspect website. We use industry schemes such as Mama Youth Project, Creative Access, the Indie Diversity Scheme, Creative Skillset and Arrival Education.
We are entering our third year of a partnership with local school Hammersmith Academy, working with students from different ethnic and social backgrounds.
How workable is formal training in the modern TV environment – and what do you offer?
Formal training is workable and always greatly appreciated by staff. We contribute to the Indie Training Fund and get a lot out of their industry tailored courses.
What one thing could make Tiger Aspect a more attractive place to work?
People would like to see more in the way of charity initiatives/volunteering. Tiger Aspect already does a lot of fundraising and we plan to make this even more of a priority.